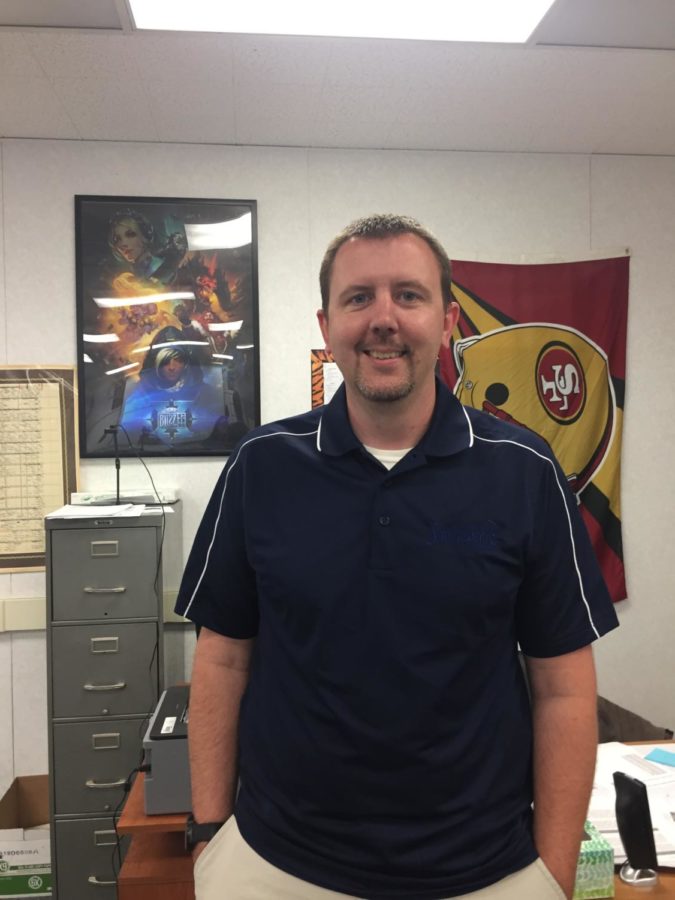 Angela Vance
Mr. Stephen Kline is one of the new additions of teacher and staff on campus. He teaches five classes per schoolday, which includes Success 101 to freshmen, World History to sophomores, and U.S. History to juniors.
Before teaching, he attended Merced JC for four years and then got a job as a groundskeeper at a junior high school. Kline worked that job for eight years, then in the early spring of 2014, he decided to go back to school to become a teacher. Kline said, "I would like talking to the students but I could only talk to them for short amounts of time because they had class, so I decided that I would become a teacher."
He attended CSU Stanislaus for five years and got his Bachelor's degree in Social Science.
He started teaching at LBHS because it is close to his hometown of Turlock and his present location in Atwater. As for the future, he does not see him leaving our school for a long time, but that all depends on his wife's job as a choir teacher. Jobs in her line of work are not that common, so if there is an opportunity for her career, they might have to live elsewhere.
The things he enjoys the most at this school are the history department, the staff, and the students in his classes. In his class, he hopes that all of his students learn skills to help them be successful and get a better understanding of how we got here today.
Kline and his wife got married in 2017 and have been together for five years before that. He is an animal lover and has three dogs and three cats. When he is not at school, he likes to play golf, spend time with his wife, play with his dogs, and play video games.
Give a welcome to Mr. Kline by stopping by and seeing him in room 55.