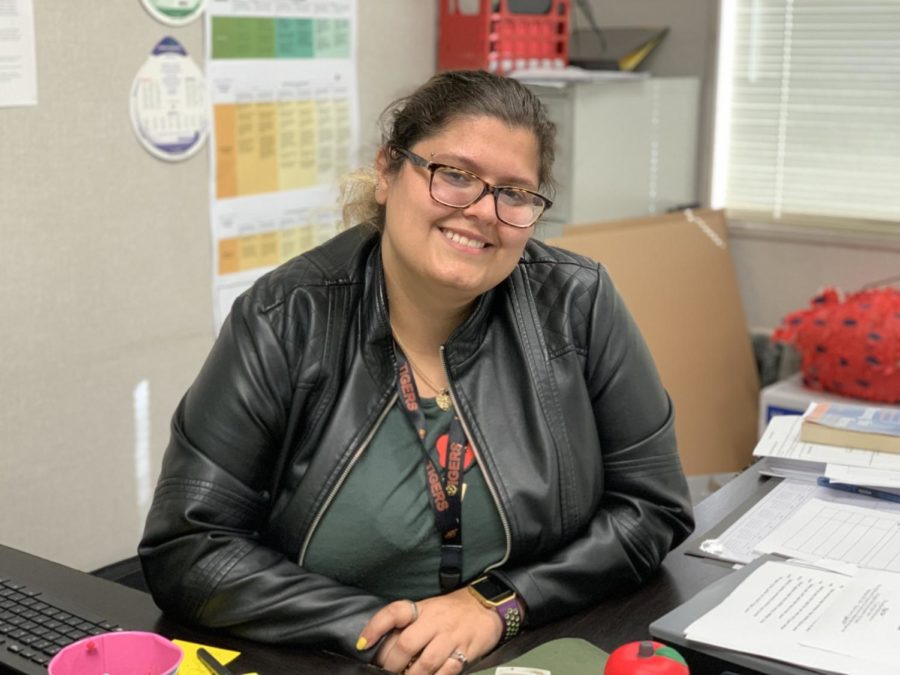 Miah Lira
Hey Tigers! I would like to introduce another new teacher to Los Banos High School! Ms. Zorra!
Ms. Zorra is very inviting and welcoming to you as soon as you step foot into her classroom. She enjoys to work with her students and when they ask for help she will try her hardest for them to understand it. When she was in high school she would tutor her classmates if they needed or wanted the help. She always wanted to be the one to help people learn and understand certain things and get a better vision on them.
Ms. Zorra went to college at California State University Stanislaus in Turlock and attended school here at Los Banos High School. She thought it would be a great idea to work here since she already lives so close to the school. She lived here her whole life along with her parents and younger brother and sister. Her dad is a football coach on the varsity defensive line and her mom helps out with sports boosters. Ms. Zorra believes she can help her students understand better. She wants to try her best and really make sure the students understand all concepts of what she is teaching.
What is most frustrating about teaching for her is the long hours and the large amounts of homework. So far the school year is going fairly smooth for her. She hopes to actually teach her students a few things and not completely fail with it being her first year of teaching.
She teaches English. ELD classes with a mix of different grades, but mainly sophomores. One of her biggest strengths as a teacher is that she is personable and very open, but she is not quite as intimidating as she would like to be to the students.Throughout this school year she hopes to get comfortable and be somewhat experienced as the other teachers.
As an English teacher, her favorite subject in school was English, and she absolutely enjoys Shakespeare.
She enjoys teaching English and finds it fun for her students to learn and does not find it boring as many think about the subject. She really enjoys working at Los Banos High School and her students are great.
Give Ms. Zorra a big Tiger welcome in Room 20.