President Trump's First Year in Office
Hang on for a minute...we're trying to find some more stories you might like.
With President Trump's election win to Clinton, back in November, he has definitely changed the meaning of presidency and who can run for presidency. According to CNN.com, Trump's approval ratings are at a record low with only 39% of Americans approving of his actions. With only one year he has accomplished many things, some being better than others and some just plain mistakes.
Like no other president, he is very outspoken and goes to his twitter to rant about things. No other president has been in so many feuds with the press like Trump as he swears they are fake news. Like it or not, Trump is here to stay for his remaining three years.
One of Trump's huge accomplishments was being able to appoint a judge and get him approved by the Senate. It took him a while though as the senate did not approve the first eleven judges Trump had appointed. This made Trump a record holder as no other president has been rejected that many times.
After his fail of removing and replacing Obama Care, he focused on his Tax Reform Act, which was passed and put into law. This was a huge accomplishment for the republicans. The bill is said to have cut tax from all levels of society and put child credit to $2,000 dollars.
Another of Trump's accomplishments was the Travel Ban. Although he was heavily criticized for it, he was the one who won at the end as the Supreme Court passed the law and put it to effect. This ban attacked seven Middle-Eastern countries: Iran, Iraq, Libya, Sudan, Somalia, Syria, and Yemen. Many people were against this like the state of Hawaii, who fought but ended up losing the battle.
The last accomplishment which is the riskiest move Trump has made is when he recognized Jerusalem as the capital of Israel. This caused many tensions especially in the Middle East. All his predecessors left that topic untouched because they knew the problems it would cause.
President Trump against all odds became president, and so far, he is showing he is not like past presidents. He went from being a rich celebrity to the most important human being in the United States. Right now the government is Republican dominated and many changes are going to continue to happen, some worst than the others, but it is what we are left with. Trump like any other president is not perfect, but let us hope many better accomplishments happen in the years to come.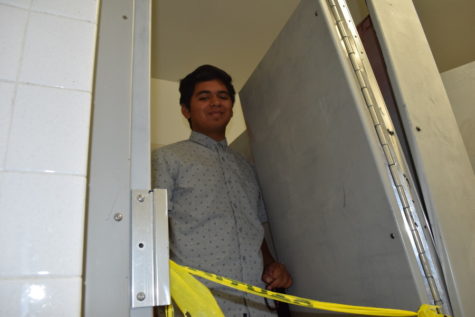 David Flores, Staff Reporter
My name is David Flores and I am part of the Journalism class of 2017-2018 in Los Banos High School. I joined Journalism class last year, and to my surprise,...