Yosemite Fire Fall; The Natural Phenomenon That Attracts All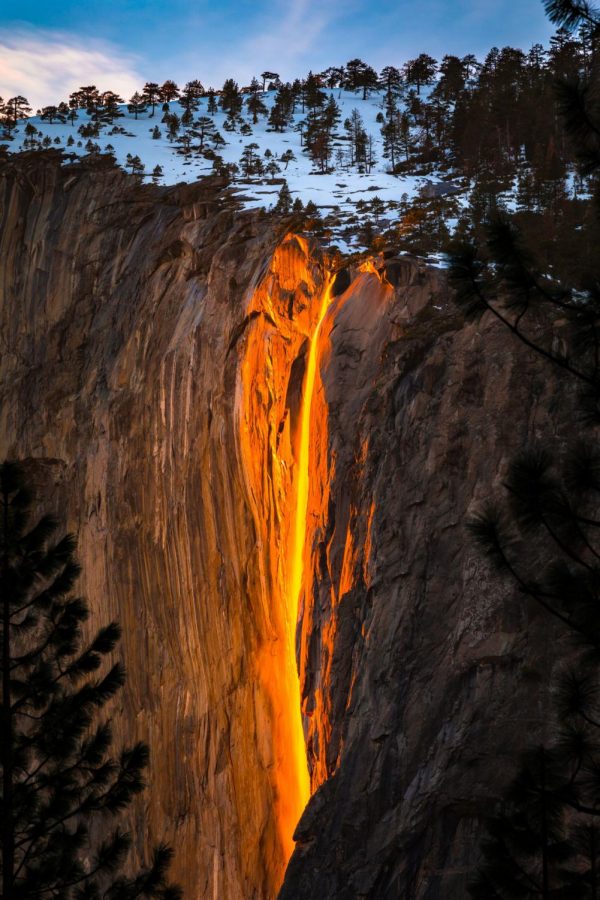 In Yosemite around February there is a beautiful natural phenomenon known as the Fire Fall. The fire fall is created from the sunlight hitting the Horsetail Fall that is located on El Capitan. The Horsetail Fall usually only flows during winter time only. By mid- to late February, it can glow orange when the sun hits the water. The Fire Fall usually starts on February 12 and ends on February 27.
The Fire Fall is created due to the sunset and only happens with a clear sky. If the sky is clouded the glowing orange effect can and will most likely be ruined. Even though the Fire Fall is natural, there was once a man made fire fall that happened from Glacier Point. Employees did this by tipping glowing embers off of Glacier Point. The Los Angeles Times recently posted an article this month about the Fire Fall. In the article a Yosemite ranger/spokeswoman, Jamie Richards, spoke about the fire fall and said, "Just before and after sunset, it's glowing like it's on fire." 
If you ever plan to go to Yosemite, you need to be prepared. Yosemite usually has snow during the winter months, and even if there is no snow it gets really cold in Yosemite. If you plan to go, it is suggested you dress warm with a few layers on, and you also want to make sure you bring gloves or clothes for snow.  
The Yosemite Fire fall is a popular event which has caused problems. According to the National Park Service website for Yosemite, over 2,000 visitors came last year for the fire fall. A lot of those visitors gathered in areas with no parking lots. The visitors went into riverbanks and according to website, there was an "increasing of erosion and trampling vegetation."As the rivers became filled, visitors trampled sensitive vegetation and exposed themselves to unsafe conditions. The areas they were in had no trashcans or bathrooms. Trash littered the ground and rivers with the lack of restrooms there was unsanitary conditions for the park. If visiting be mindful of where you're going and make sure to check the Yosemite National Park Service website for information about restrictions.
About the Writer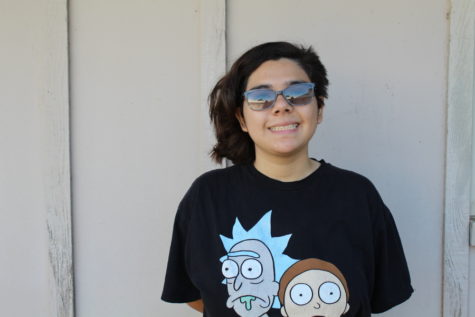 Elena Parraz, Staff Reporter
Hi, I'm Elena. I'm a senior. I like to read and enjoy taking pictures of nature/animals. I'm a shy but nice person. I took journalism because I like writing...