FFA Scholarship Night Honors Seniors and FFA Members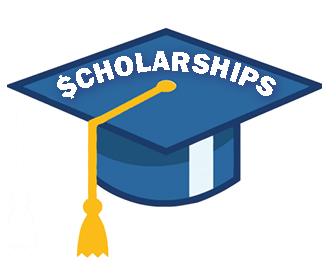 The Future Farmers of America (FFA) held a scholarship banquet on May 26, 2021 to honor seniors who demonstrated high academic achievement as well as a dedication and strong commitment to the Agriculture Industry through participation in the Los Banos FFA program.
Because of COVID-19, this event was one of the few opportunities where the FFA Officer team had a chance to run an event and give speeches to a live audience.  The officer team, led by President Lexi Carlucci includes Erin Vierra, vice president, Joseph Spina, secretary, Emma vanLoebenSels, sentinel, and Victoria Paolini, reporter.
The following students earned their State Farmer Degree:  Tessa Alberti, Austin Bowling, Derek Vaca, Gloria Leonard, Samantha Hogan, Shane Hogan, Joey Spina, Janessa Jimenez, Nick Jones, William Gilardi, Erin Vierra, Laila Medina, Rhyan Wetherington, and Emma vanLoebenSels.
Star Greenhand winners include Jianna Bretz, Madison Jasso, Ava Menefee, and Laureli Skinner.  The Star Chapter Farmer awards went to Jacinta Brown, Lillian Kanemoto, Prishaa Vala, and Jocelyn Vierra.
Senior scholarship winners are as follows:
| | | | |
| --- | --- | --- | --- |
| Scholarship | Donor | Amount | Recipient |
| John Menezes Memorial Scholarship | Friends and Family of         John Menezes | $1,000.00 | Zachary McCullough |
| Ms "E" Elyse Etcheverry Memorial Scholarship | Friends and Family of         Elyse Etcheverry | $500.00 | Haley Rocha |
| | Friends and Family of        Elyse Etcheverry | $500.00 | Zachary McCullough |
| | Friends and Family of        Elyse Etcheverry | $500.00 | Cayden Pricolo |
| | Friends and Family of        Elyse Etcheverry | $500.00 | Emma Menefee |
| | Friends and Family of        Elyse Etcheverry | $500.00 | Tessa Alberti |
| Paul Iturbide Scholarship | Friends and Family of        Paul Iturbide | $500.00 | William Gilardi |
| Living to Serve Jaime Brown Memorial Scholarship | Friends and Family of        Jaime Brown | $500.00 | Cayden Pricolo |
| Pat C Mastro Scholarship | Friends and Family of        Pat Mastro | $1,000.00 | Joey Spina |
| John Garcia Memorial Scholarship | Friends and Family of        John Garcia | $1,000.00 | Zachary McCullough |
| | Friends and Family of        John Garcia | $700.00 | William Gilardi |
| Veterinary Services Incorporated Scholarship | VSI Incorporated-                    Mr. Steve Gardner | $750.00 | Haley Rocha |
| Veterinary Services Incorporated Scholarship | VSI Incorporated-                    Mr. Steve Gardner | $750.00 | Joey Rawls |
| Veterinary Services Incorporated Scholarship | VSI Incorporated-                    Mr. Steve Gardner | $750.00 | Zachary McCullough |
| Veterinary Services Incorporated Scholarship | VSI Incorporated-                    Mr. Steve Gardner | $750.00 | William Gilardi |
| Heritage Foundation Scholarship | Heritage Foundation | $1,000.00 | Zachary McCullough |
| Heritage Foundation Scholarship | Heritage Foundation | $1,000.00 | Cayden Pricolo |
| Heritage Foundation Scholarship | Heritage Foundation | $1,000.00 | William Gilardi |
| Heritage Foundation Scholarship | Heritage Foundation | $1,000.00 | Daniela Azevedo |
| Heritage Foundation Scholarship | Heritage Foundation | $1,000.00 | Haley Rocha |
| Lloyd Cotta Memorial Scholarship | Friends and Family of        Lloyd Cotta | $250.00 | William Gilardi |
|  Spina Memorial Scholarship | Spina Family | $300.00 | Emma Menefee |
| | Spina Family | $300.00 | William Gilardi |
| Henry Periera Jr. Memorial Scholarship | Periera Family | $400.00 | Joey Rawls |
| Lions Club Scholarship | Los Banos Lions Club | $500.00 | William Gilardi |
| Lions Club Scholarship | Los Banos Lions Club | $500.00 | Cayden Pricolo |
| Stephanie Marie Duarte Memorial Scholarship | Barcellos Family | $500.00 | Hailey Duarte |
| Dominic Giannone Scholarship | Giannone Family | $500.00 | Haley Rocha |
| Merced County Farm Bureau | Merced County Farm Bureau | $1,000.00 | Joey Rawls |
| | Merced County Farm Bureau | $750.00 | Cayden Pricolo |
| Arthur Nutcher Scholarship | Arthur Nutcher Family | $1,000 | Zachary McCullough |
| Frank Palazzo Memorial Scholarship | Palazzo Family | $500.00 | Emma Menefee |
| | Palazzo Family | $500.00 | Cayden Pricolo |
| | Palazzo Family | $500.00 | William Gilardi |
| Yosemite Farm Credit | Yosemite Farm Credit | $500 | Haley Rocha |
| American Ag Credit-Project Competition | American Ag Credit | $750 | Zachary McCullough |
| Morning Star Packing Company | Morning Star Packing Company | $1,500 | Cayden Pricolo |
| | Morning Star Packing Company | $1,500 | Emma Menefee |
| | Morning Star Packing Company | $1,500 | Haley Rocha |
| Los Banos Ag Boosters | Los Banos Ag Boosters | $500 | Emma Menefee |
| | Los Banos Ag Boosters | $500 | Gloria Leonard |
| | Los Banos Ag Boosters | $500 | Tessa Alberti |
| | Los Banos Ag Boosters | $500 | Joey Spina |
| | Los Banos Ag Boosters | $500 | Cayden Pricolo |
| | Los Banos Ag Boosters | $500 | Haley Rocha |
| | Los Banos Ag Boosters | $500 | William Gilardi |
| | Los Banos Ag Boosters | $500 | Zachary McCullough |
| | Los Banos Ag Boosters | $500 | Joey Rawls |
| Los Banos Ag Booster High Point Scholarship | Los Banos Ag Boosters | $250 | Haley Rocha |