Grupo4Lb features Tiger students
Four students put their musical talents together and created the band, Grupo4LB.
They are all self taught and have played in multiple locations around our area. Armani Molina (12) plays the bass and acoustic bass, Daniel Alvarado (12) plays the armonía, Josue Valdez (12) plays the requinto, and the second voice, Jose Quezada (12) plays the bass, and their singer (who does not attend LBHS) is Frolian Aceves.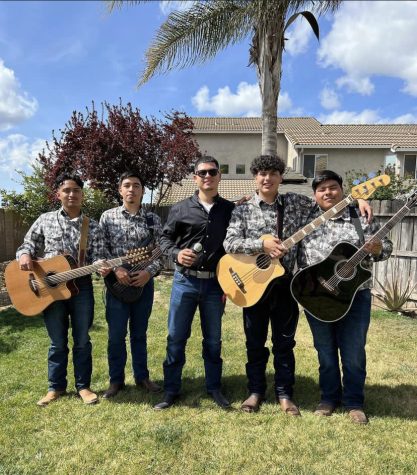 Question 1 
When did you start the group, and why?
"We started at the end of October, beginning of November."
 – Daniel A.
"Our Grupo started in 8th grade; we wanted a group but we just played for fun. As the years went by, we started learning more and more, and got better. We started playing for people, and that's when we actually became Grupo4LB."
 – Armani M. 
Question 2 
How did you all meet, or did you know each other already? How did you meet your singer?
 "First of all, when we started the group, it was only three of us which was me, Armani, and Alejandro, who is no longer in the group. One day Jose Valdez texted me on Instagram saying, 'Aye Bro. I'm from LB, I'm new. Want to jam out?', and I told him, 'Yea. I'm down with it.'
There's other groups in LB. This one guy who plays the requinto texted me asking if I needed a singer, and he sent me his number. He told us he had big plans and we jammed it with him, Armani, and myself."
– Daniel A.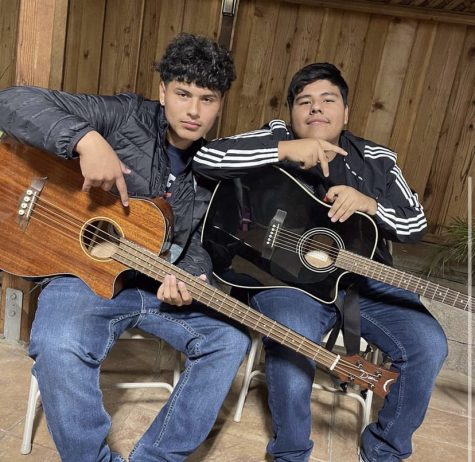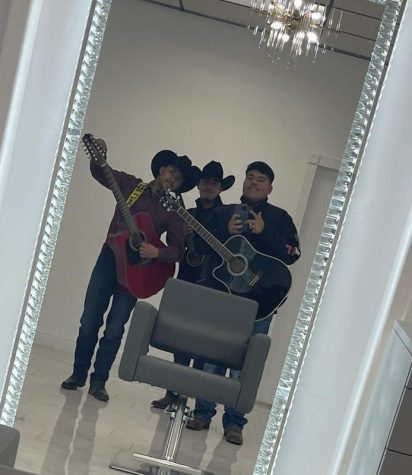 Question 3  
Where do you see your group in five years?
"Hopefully, on stages and bigger events then what we do now." 
– Josue V.
Question 4  
Do you think you'll be making some of your own music in the future?
"Yeah, hopefully soon. We are actually trying to find someone who can write or see if we can write our own songs." 
– Josue V.
Question 5 
Do you see yourself playing at any jaripeos in town or anywhere around the area?
"Yea, hopefully soon." 
– Daniel A.
"We hear talk, here and there, about us being on one. No one has told us anything personally." 
– Armani M.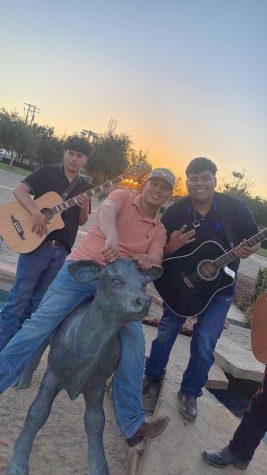 Question 6
Is there a possibility of any new members?
"I wouldn't say future members, but new instruments, and with groups around the area."
– Daniel A. 
"Just wanted to say thank you for all the support because we started off like nothing; we had nothing. We've invested so much time and energy to be where we are at now. Even though we have really come a long way and have so much more to go."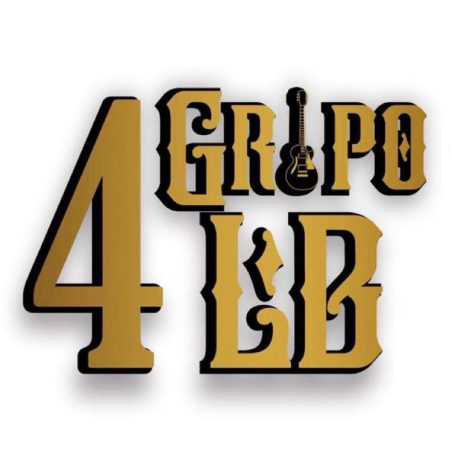 To Book a Date:
Call (209) 752-1129
Instagram @grupo4lb