Gingerbread recipe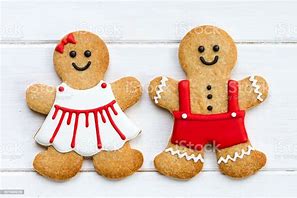 Gingerbread is a sweet and iconic cookie for the holiday season and has remained a staple throughout the decades of the Christmas season,  This recipe is perfect for anyone who wants to recreate this cookie for Christmas.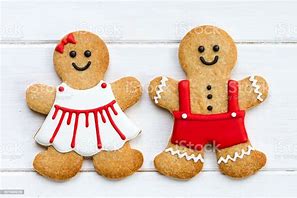 recipe:
ingredients
1/2 cup of butter softened
3/4 cup packed dark brown sugar
1/3 cup molasses
1 large egg, room temperature
2 tablespoons water
2 2/3 cups all purpose flour
1 teaspoon baking soda
1/2 teaspoon of salt
2 teaspoons ground ginger
1/2 teaspoon ground cinnamon
1/2 teaspoon ground nutmeg
1/2 teaspoon ground allspice
frosting of choice
Directions:
Cream butter and brown sugar until light and fluffy (5-7 minutes). Beat molasses, egg and water into the butter and brown sugar mixture. In a separate bowl, whisk together remaining ingredients (minus frosting), gradually beat into a creamed mixture. divide the dough in half. Shape each into a disk; cover. Refrigerate until easy to handle (about 30 minutes).
2. Preheat oven to 350. On a lightly floured surface, roll each portion of dough to 1/8 in. thickness.
Cut with a floured cookie cutter. Place 2 in. apart greased baking sheets.
3. Bake until edges are firm, 8-10 minutes. Remove to wire racks to cool completely. Frost as desired.