Disneyland's 100-year anniversary brings changes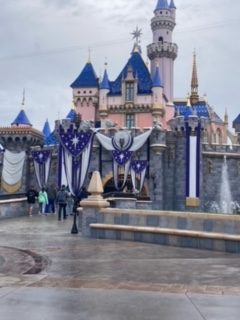 This year is Disneyland's 100-year anniversary. With going into this new era, Disney has changed many things.
Since the 100-year anniversary started, there has been new rides added and old rides that have changed recently. In the last few year, updates have been made to both Disney and California adventure.
Seeing Disneyland for the first time in many years, it was amazing to see all the changes they have made. Walking around with a magic band, otherwise known as the Fast Pass, there are certain areas that will make your magic band light up and make noise. On most of the newer rides like the Star Wars rides in Star Wars land your magic band will light up to match what is going on during the ride. This has made rides more interactive and fun to go on because you don't know what it's going to do or if it's going to do it. This update is only set on certain rides.
My top three favorite rides were Guardians on the Galaxy, Mikey's Runaway Railroad, and Rise of the Resistance. Mikey's Runaway Railroad brought me back to the old Mickey movies that I watched as a kid and is a fun fast-paced ride that brought back memories. Next was Guardians of the Galaxy which was the new ride that replaced the Tower of Terror. I loved this ride because it was like you were right there inside the movie. Every drop showed a different scene from the movie and made even people who don't like the movies want to rewatch them. And last but not least is one of the new Star Wars ride, The Rise of the Resistance. This ride had to have been my favorite from interacting with the cast mates and other guests to the fast-paced movement throughout the ride.
Along with magic bands, new rides, and all the new food places that have been added, the new restaurants that have been added are placed in different areas of the park and all have different themes to fit the area they have been put in. Along with the theme of the restaurants, the food is also themed depending on its location.
From old rides to new rides, old restaurants to new restaurants and the new updates, Disney has made for the 100-year anniversary are all amazing and a must see for this summer.