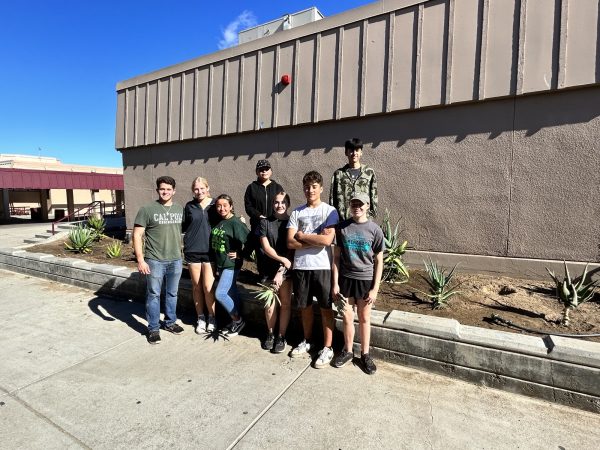 A few members of the Environmental Club have been working hard to help add plants to the campus.
On October 20, they started with the area around the library.  In phase one, they planted the beds with numerous aloe plants.  In the future, the students will plant agave plants.  Also, the club plans on creating signage to describe the history and adaptations of these plants.
If you are interested in joining the club, see Mr. Salaz in room 406.