College Experiences Panel: College Stories and Advice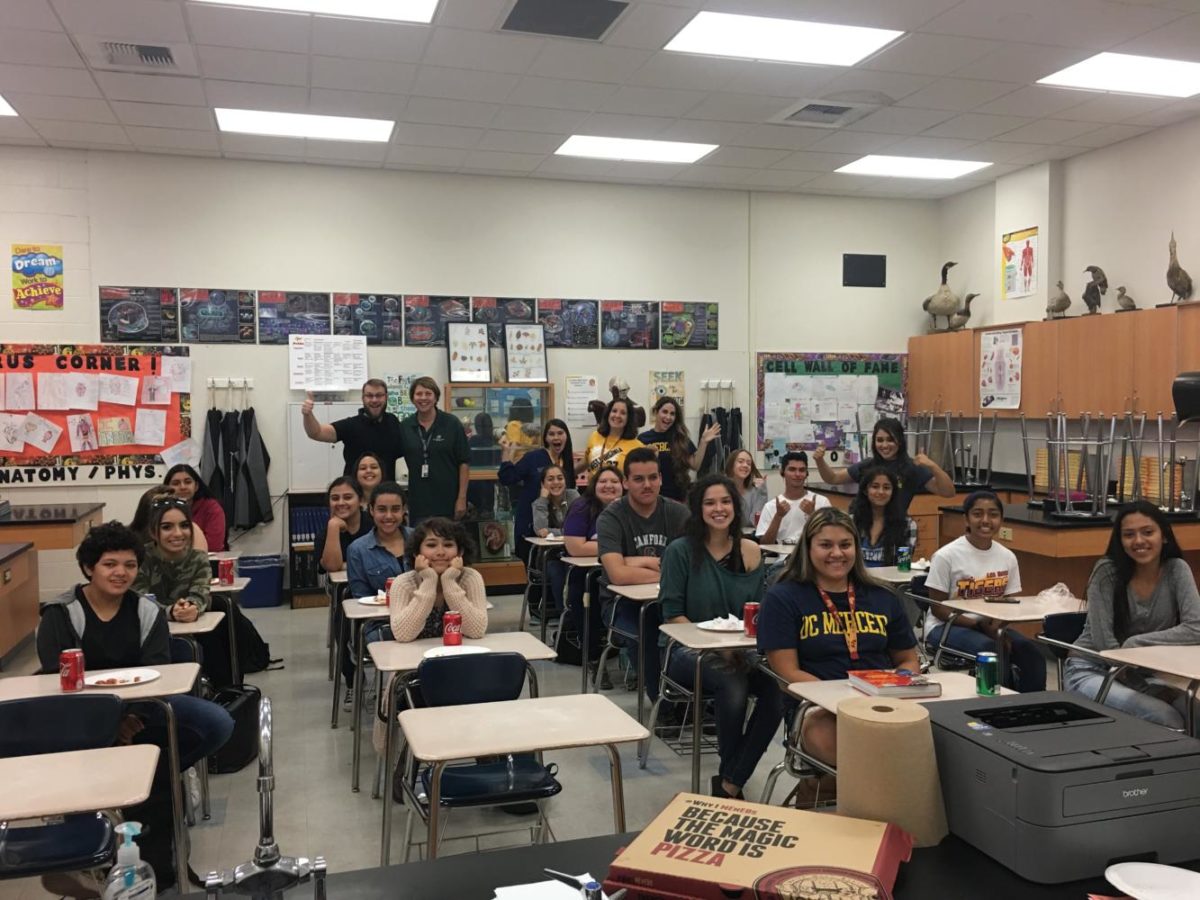 On the September 13, a College Panel was hosted by counselors Mr. Jose Magallanes and Mrs. Lorena Cortez for teachers to talk about their past experiences and give advice to students as an activity during College week.
The Panel was a huge success with more than 15 students attending.  Six teachers shared their experiences and the group was treated with a slice of pizza and soda.
"I sent out an email to all staff members, asking if anyone would volunteer," Mr. Magallanes said. "And the first teachers that replied were Mr. Garber, Mrs. Fajardo, Mrs. Nicoletti, Ms. Davidson, and Mrs. Jones." Saying that they were the first six to email back, he figured that six was just enough for everyone to speak about their college lives and all the advice they wanted to give.
"I first tried to find former students from here that went to college to talk about their experiences, but there wasn't enough to make a panel," Mr. Magallanes admitted. 
"The purpose of the panel was to expose students to everyone's story, which isn't always an easy path," Mr. Magallanes states. Figuring that if he could get random teachers instead of selected ones, it would work better for the panel and their advice. "If we selected the teachers, it wouldn't have had been that much of a surprise."
Motivating students to keep trying is a given key to college, and it will be easier for them to open the door to become a successful adult. Mr. Magallanes would love to continue this tradition and try another panel like this next year during College week.
About the Writer
Dezare Lozano, Staff Reporter
Hello! My name is Dezare and this is my second year as a journalist. I am a (surprisingly) proud 2019 future graduate and one of my favorite hobbies is...