Yearbook Class Plans "Behind the Scenes" Theme
Buy Your Yearbook Today! Supplies Limited!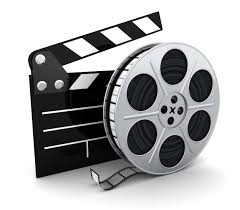 Hang on for a minute...we're trying to find some more stories you might like.
A yearbook is an important momento of time spent in school. To some students, it may not seem important to buy a book right now, but every moment students spend in high school is something they will want to cherish forever.
High school is a once in a lifetime experience whether it was good or bad, it is a rite of passage for all teenagers. One day, maybe ten or twenty years from now, students might want to look back to their high school years and relive those memories.
"Yearbooks help you remember your experiences in high school and those special friends and teachers that meant something to you," says Mrs. McCullough, yearbook adviser.
The yearbook class consists of thirty students who decide on a theme for the book and inside spreads for all the school activities.  The students are required to sign up for the school year activities and sports, design the layout of the pages, take pictures at the event, and write captions.  It sounds simple enough, but Mrs. McCullough says that even though there is some down time between events, the deadlines and the need to be as accurate as possible makes days very hectic. 
"Our goal is to provide the best book possible to students year after year.  We don't want mistakes of any kind, so as a class, we spend a lot of time looking pages over and over and over again.  Then as the adviser, I keep looking!  It's grueling, especially at Jostens deadline time."
This year's theme is "Behind the Scenes."
In addition, the yearbook class has made flyers to put around campus that give reasons on why you should get one. A few of these reasons include bringing people together, reminder of school life, school pride, a way to relive high school years, and many more.
Senior students should also be aware that the deadline for senior quotes are due November 9th and senior ads will be due February 1st. So don't be late!
Yearbooks cost 75 dollars but prices will change. After December, prices increase as the deadline for the yearbook printing approaches.
"Definitely buy a book.  The more we can get students to purchase a book, the lower the cost can be for everyone," McCullough states.  "And, often if the yearbook class has enough money, we can do some really cool cover designs in the future."
Students should order now if interested because less yearbooks will be ordered this year compared to last year to save cost.