Star Wars Hype!
Hang on for a minute...we're trying to find some more stories you might like.
A new year, a new Star Wars. Star Wars: The Last Jedi is slated to be released in theaters all over the world on December 15.
Directed by Rian Johnson, it starts off right after the events of the Force Awakens and continues the story of Rey and Kylo Ren, two new characters of the Force Awakens. The movie also has returning cast members of the original trilogy with Mark Hamill reprising his role as Luke Skywalker.
2015´s  Star Wars the Force Awakens was one of the most hyped movies in cinema history. People exclaimed  it as the ¨Second Coming!¨ Of course fans do exaggerate and sometimes speculate the slightest detail of a trailer or even teaser poster. When the movie finally released December 18, 2015, to no one's surprise, the movie was received as a great reintroduction to the Star Wars Saga, but for hardcore fans would be received as a retread of the original film Star Wars from 1977. And although time has passed, the reception of Force Awakens is still being debated about whether it actually is a good film or a weak movie.
At our school, majority of students will agree Star Wars is the marvel of movies, and one teacher at the school, Mr. Jeff Christensen, is one of the biggest Star Wars fans in Los Banos. In an interview with him, he spoke about his first time seeing Star Wars in 1980 when the Empire Strikes Back was just released in the same year. He saw it when he only seven years old. He also spoke about what impact Star Wars had on him,"Well, we dress up in costumes, we go to charity events, parades, and conventions. It's just a really great hobby that brings a lot of joy to people, and brings it to life."
He spoke about being Darth Vader, a Stormtrooper, and Wookiee. All of his costumes are homemade. In an anticipation for Star Wars: The Last Jedi, he said, "I am excited; I think it's going to be interesting what they're going to do with Princess Leia, since Carrie Fisher passed away."
Mykel Lara, a junior is undoubtedly one of, if not, the biggest fan of Star Wars in the student body. He is very excited about the new Star Wars movie.  He said, "I'm really excited, but I'm almost positive Luke is going to die, so that makes me almost not want to see it, but I'm excited regardless."
Star Wars: The Last Jedi is screening worldwide on Friday, December 15, but the premiere screenings are happening a day early, including in Los Banos Premiere Cinema, so don't miss out.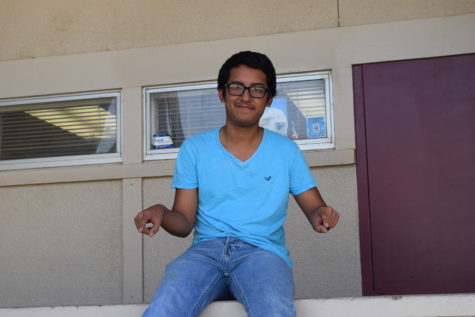 Paulo Campos, Staff Reporter
Hello there, name's Paulo Campos, or as most know me, Major Paulo. I am currently a junior this year and 16, at the time I write this. I look forward...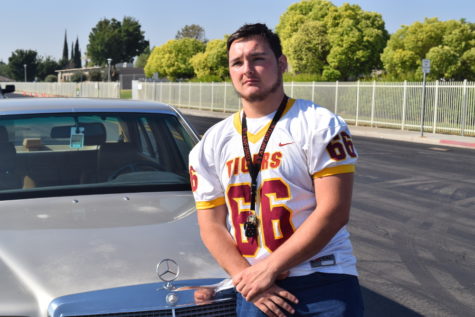 Colten Graham, Reporter
Hi.  I am Colten Graham. I play four varsity  sports. I am highly allergic to cats and can't properly digest dairy. I pass my time maintaining my grades....