Popular Christmas Trends
Hang on for a minute...we're trying to find some more stories you might like.
With Thanksgiving all wrapped up, people have already started decorating their houses with their own Christmas decorations. From old, festive traditions to new controversial decorations, houses have already become full of the Christmas spirit.
Every year, people put decorations on differently, whether it is different ornaments, different stockings, or in this case, putting your Christmas tree upside down. This year, a new trend appeared where Christmas trees were made to be put upside down. Stores have even started selling upside Christmas trees, starting from prices of $271 to $1000. What started as a DIY project turned out to be an interesting trend.
Listening to Christmas music is another trend that people like to follow. People like to listen to different artists, from Mariah Carey to Kelly Clarkson to Gwen Stefani. Famous songs include "Night" by Kelly Clarkson, "White Christmas" by Michael Buble, "All I Want For Christmas Is You" by Mariah Carey, and "The Christmas Song" by Nat King Cole.
Other than Christmas trees, people decorate their houses with other objects, like candles. People love to put on their favorite candles with distinct smells ranging from prices of 20 dollars to even 200 dollars. Popular Christmas candles this year consist of a blend of mandarin oranges, cranberry, red currants, and ground ginger with frosted cedar, cinnamon, and pomegranate.
Although the top Christmas decorations have been listed, students at Los Banos High have their own distinct decorations. This year, Elena Gutierrez put up a white Christmas tree and decorated the tree by adding handmade picture frames and red, blue, and green ornaments. Throughout the holiday, Gutierrez likes to listen to Mariah Carey and "Feliz Navidad." She likes to buy cinnamon candles for every room.
Senior Marissa Hernandez put up a green Christmas tree this year with glitter ornaments, colorful lights, and a star at the top. Like Gutierrez,  Hernandez also likes to listen to Mariah Carey during the holiday. She likes to buy both frosted cranberry candles and cinnamon apple candles for the holiday.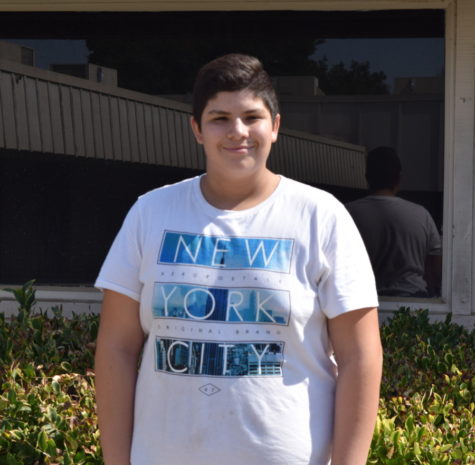 Brandon Rodriguez, Staff Reporter
My name is Brandon Rodriguez, and I am part of the journalism class of 2017-2018. I joined the journalism class because my friend recommended me to join...