Winter Formal & Prom; To Go or Not To Go?
Hang on for a minute...we're trying to find some more stories you might like.
Many students and teachers attended the second dance of the school year, Winter Formal on January 13 headed by Ms. Maria Fajardo, science teacher.
The dance was a big hit with many decorations which enhanced the atmosphere.  Students had the opportunity to take professional pictures and have drinks and snacks.  The question is will prom also be a success with the steep price of $100?
Josiah Franklin, sophomore attended the event with his girlfriend, Rain Olsen, junior.  He said, "Going to the dance is a good experience for my high school years."  Both had high expectations for good food and music.
Seniors, Eileen Mendoza, Noah Wigglesworth, and Logyn Gonzales attended Winter Formal with high expectations of "Good food and Good music," and were very satisfied with the dance and decorations. They plan on going to prom and even though they agree that the price for prom is definitely high. They are excited about the experience and celebrating the end of their senior year.
Prom will be in Fresno at Wedgewood on April 14.
Franklin said he hopes to attend prom with Olsen.  He believes that prom will be an amazing experience for his high school memories.
Winter Formal may have had passed, but Prom is coming closer by the minute.  Prom tickets will be sold to juniors and seniors in room 29 from January 22 to February 2.  Tickets are $100 per person.  Students must have ID's and completed guest passes for non school, and 9 and 10 grade guests.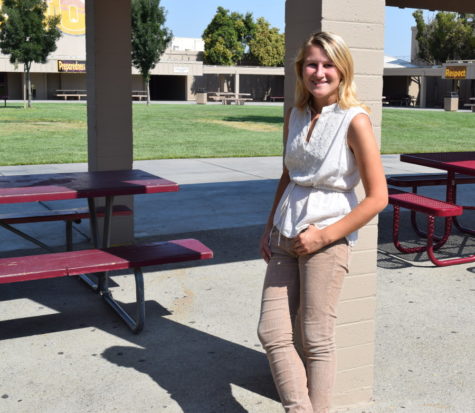 Siana Barrett, Staff Reporter
Hi, my name is Siana Barrett. I am currently a Junior and the 2017-18 Los Banos FFA Sentinel. I raise dairy cattle, sheep, pigs, rabbits, and poultry....