Movie Review: Star Wars: The Last Jedi
Hang on for a minute...we're trying to find some more stories you might like.
Star Wars: The Last Jedi was  released on December 15, 2017  and was written and directed by Rian Johnson. The film is the eighth film in the saga which follows the new trilogy, established in the 2015 movie Star Wars: The Force Awakens, and reception has been mixed by fans. Although the movie is far from perfect, it is a great entry into the series.
The movie contains a great new story plot centered on Rey and Kylo Ren and their relationship between the force, good and evil. Adam Driver, who plays Kylo Ren, is excellent and conveys a broken and torn performance. Rey, played by Daisy Ridley gives a great performance that contains determination and an arc that still needs answers. Another story about Luke Sky Walker, played again by Mark Hamill goes through his torment of his past deeds and helps Rey find herself.  Hamill´s performance portrayed a somber, bitter, and wise man. The story line with Poe Dameron, played by Oscar Isaac and Commander Holdo, played by Laura Dern follows through Poe´s arc of ignorance.
The main issue is the slow pace when it comes to Finn, played great by John Boyega, and Rose played by Kelly Marie Tran.  Their entire second plot line derives from the main story and makes the pace feel slow. Also some characters are very underdeveloped, and have no purpose, even one who was introduced from the Force Awakens, the character of Finn. Also for fans, some might be open to expansion of the powers of the force, however, questionable uses of the force might bother some.
The camera work is stunning, and shots that lay out the scope of the universe are phenomenal. Lighting gave more depth towards space and new locations, however, one location in the film felt like it wasn't part of the universe. All the special effects and CGI are handled with great care, balancing puppets, animatronics, and models. Costumes once again fit well with the universe. The dialogue was snappy, not to fast or slow, however, the Finn and Rose plot had some very generic dialogue and felt like it was shoehorned in. The pace felt good, not perfect, but good, and the film had another triumphant score with John Williams at the helm.
Mr. Jeff Christensen, US History and Criminal Justice teacher, is an avid Star Wars fan and, he saw the film twice saying he gives it a ¨Ten out of ten."
When asked about the different opinions of people on the Last Jedi,  he responded with ¨I think having other people´s perspective is a good thing.¨ The Last Jedi is considered by him overall a great entry to the Star Wars Saga.
Kade Martinez, junior, did not appreciate the film and had a more negative attitude. He commented, ¨The film sucked and had things that just really made me angry.¨
Star Wars: The Last Jedi is out in theaters.  Don´t skip out on this film!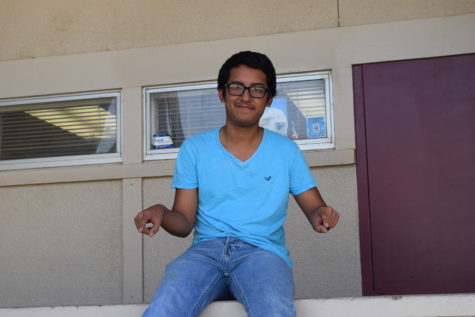 Paulo Campos, Staff Reporter
Hello there, name's Paulo Campos, or as most know me, Major Paulo. I am currently a junior this year and 16, at the time I write this. I look forward...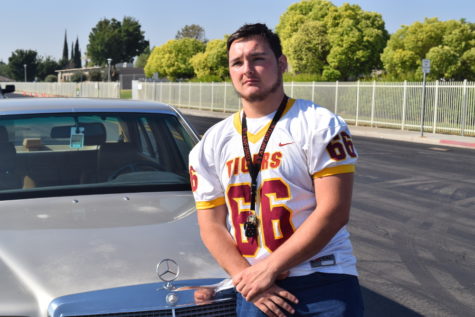 Colten Graham, Reporter
Hi.  I am Colten Graham. I play four varsity  sports. I am highly allergic to cats and can't properly digest dairy. I pass my time maintaining my grades....