The Fight for an Extended Winter Break
Hang on for a minute...we're trying to find some more stories you might like.
Are you tired of only having two weeks for Christmas break? Do you wish the school board would extend break to three weeks? Well the wait is over. Starting in the school year 2018-19, students will have three weeks for Christmas break. This means more time to spend with family and not doing classwork.
In a recent interview with Principal Gurgen explained, "Yes, this is true, but I am not the only one that votes on this calendar. The union of the school district sends it to all of the staff in every school in Los Banos, and they vote." According to Gurgen, the union makes up the calendar and votes on a specific guideline. Then they send it to all employees who work in the school district.
Majority voted for the three weeks of Christmas break. This might be acceptable for most people, it does mean, however, students and staff will get another week added to the end of the year. The last day of school for the 2018-2019 school year will be June 7. The calendar for the next school year has not yet been released, so changes might still happen.
A lot of students are excited for this because now they get more time to hang out with friends and family.  Junior, Alexa Chiu explains, "If we were to have an extended break, I would finish all of my homework that I was supposed to do throughout the break."
Hannah Mevi, junior says,  "I think having three weeks is good because we would have more time for family.  We travel for the holidays, and it will be nice to have more time to relax and enjoy our family trips."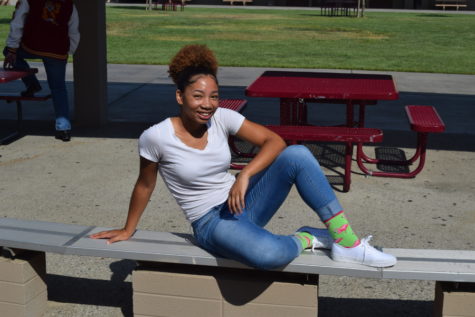 Amelia Smith, Staff Reporter
Hi! My name is Amelia Smith. I am a junior  here and I love all things sports! I run track and field and I also play basketball. Basketball is my main...