Dr. Joe Cox: Remembering An Iconic Man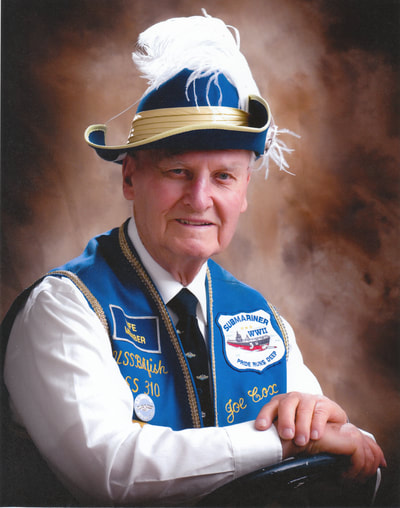 Hang on for a minute...we're trying to find some more stories you might like.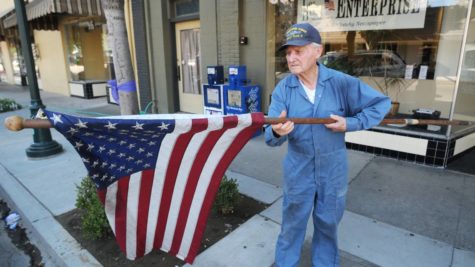 Gene Lieb of the Los Banos Enterprise
On January 22, the community of Los Banos lost a dear friend, community member, and role model, Dr. Joe Cox. Dr. Cox, 92 years old.  Cox was outside of Chowchilla when he was involved in a car accident.
Dr. Joe Cox was born in Booneville, Arkansas in 1925. He grew up on his family's farm until he was six years old.  His family eventually moved to Reedley, California during the Great Depression. When he was finally situated in school, he was eight years old, but still moving from school to school. He graduated from Parlier High School in 1944.
When Joe was 18 years old, he decided to enlist in the Navy during World War II. He said that the Navy, "sounded better to me than the Army." And just after a short five weeks of basic training, he learned how to become a radio operator. Shortly after his training was finished, he volunteered to serve on submarines with hundreds of other students. The Navy choose five students, one of them being a young Mr. Cox.
Cox went onto a submarine school.  He was assigned to the U.S.S. Orion and then the U.S.S. Batfish. On the U.S.S. Batfish, the job was to patrol the coast of Japan and find and rescue pilots of planes that were shot down and landed in the sea. During this time, the first and second atomic bombs were dropped.
After the war, Cox returned to California and applied for a job in Alaska as a radio operator for Pan American Airlines. After two years of living in Alaska, he decided that it was too cold and returned to California to work with his brother-in-law on the farm. After several years of hard labor, he decided to pursue a college education.
He enrolled in Reedley College and graduated with his associates degree and transferring to Cal Poly, San Luis Obispo to become a high school AG teacher with a dairy science major. During his first quarter he was pulled back into service through the Naval Reserve to serve in the Korean War. He was assigned to a destroyer ship, U.S.S. McDermut positioned off the shores of Korea. After two years, Cox returned to Cal Poly and completed his degree.
Near the end of his time at Cal Poly, he started applying for jobs and ended up with an interview with Carlyle Loftin, who was the Los Banos High School principal at the time. In 1955 he found himself as an AG teacher and eventually the department chairman. While teaching at Los Banos High School, he took college courses and attained his master's degree in education from Cal Poly in 1957. In 1981, he earned his doctorate degree in education from the University of Southern California.
In 1963,  Cox was appointed assistant principal at LBHS, and in 1969, he was promoted to principal, until 1982, when he transferred to Los Banos Junior High.  He retired in 1988 and ran for the school board where he served for 12 years.
Marianne Peluso, our current administrative secretary was first hired by Dr. Cox.  She said, "In 1979, Mr. Cox took a chance on a young girl in her early 20's to hire her to be the Administrative Secretary for him at LBHS.  That Secretary became a friend of the family and stayed friends with Mr. Cox throughout all the years, even after he left the Los Banos Unified School District.  He always reminded her that he never regretted  his decision to hire her and that she proved to be a valuable employee.  That young girl is me – Marianne Peluso!  I will forever be grated to Dr. Joseph A. Cox for blessing me with this wonderful job to serve the LBHS students, parents, staff and community."
Dr. Cox was also involved at the college level.  He was in charge of the Merced Community College local evening program courses. He even helped set the stage for the Los Banos Campus of Merced College in 1971.
In Cox's years of retirement, he was very active as District Governor of the Rotary Club, President of the Golden Agers, the Chair of the California Seniors Legislature and National President of the United States Submarine Veterans.  With all these activities, Cox would walk five miles a day in his prime and two miles toward the end of his life.
The funeral was on Friday February 2, 2018 at St. Joseph's Catholic Church followed by the burial at the Los Banos Cemetery District.
Let us never forget Dr. Joe Cox, a WWII submariner, an educator, a friend and a neighbor.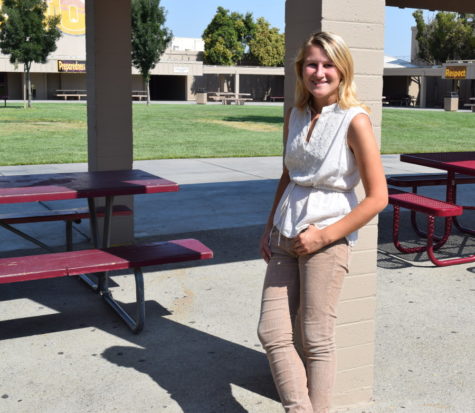 Siana Barrett, Staff Reporter
Hi, my name is Siana Barrett. I am currently a Junior and the 2017-18 Los Banos FFA Sentinel. I raise dairy cattle, sheep, pigs, rabbits, and poultry....