Alaskan Earthquake Strikes
Hang on for a minute...we're trying to find some more stories you might like.
On January 23, 12:32 am, a 7.9 magnitude hit the south coast of Alaska. The quake was far enough from the coast to not cause any major damages.
According to an article on CBS.com website posted the same day, shorty after the earthquake, sirens were wailing throughout cities like Kodiak. Citizens were rushing out of their homes, terrified from the tsunami warning. The only "big" wave to occur after the massive earthquake was a wave of just under eight inches.
Tsunamis are an aftermath effect caused from earthquakes. This happens because of an abrupt movement of the ocean floor which generates a series of very large waves. 
Mrs. Sandoval, a Spanish teacher said, "An earthquake is quite terrifying, and I would be scared too, even if the wave was only eight inches."
Everyone has different opinions and theories about the Alaskan earthquake, but we cannot deny the scientific truth. The Alaskan earthquake triggered other earthquakes on the West Coast, one occurring on the Pacific Ocean only miles away from California. If more earthquakes occur, we must be prepared. Preparing a first aid kit and practicing evacuation emergencies or finding a stable place to hide under is a perfect way to stay safe in case of an emergency. In addition, keeping cans of food and water bottles in a bag or box is also a good idea. Remember, it's never too late to stay safe!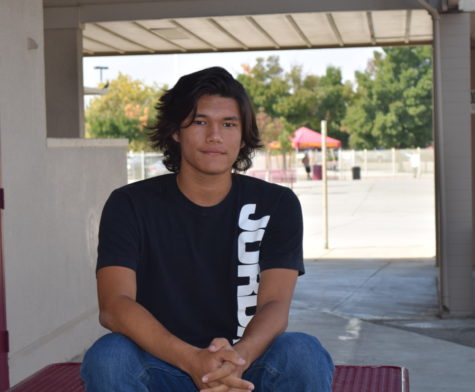 Luke Young, Staff Reporter
Hey, my name's Luke and I'm a junior at Los Banos Tigers. This will be my first and probably my last year of doing journalism. I'm not sure what...
Dezare Lozano, Staff Reporter
Hello! My name is Dezare and this is my second year as a journalist. I am a (surprisingly) proud 2019 future graduate and one of my favorite hobbies is...