Beware CAASPP Testing is Here!
Hang on for a minute...we're trying to find some more stories you might like.
Juniors are in the test mode this week and next week.  Students will take the English section of the California Assessment of Student Placement and Performance (CAASPP) on April 17 and 18, followed by the math portion next week on April 23 & 24. This test is expected to take three periods.
 "The point of this test is to measure the level of performance of students in English and Math," said Mr. Antonio Bencomo, assistant principal and in charge of this year's CAASPP testing. Colleges are replacing placement tests with the CAASPP scores.  The scores determine if students need a remedial English or math course once they enter college.  Administration do not anticipate students will have a difficult time completing the test.  Mr. Bencomo said, "The test won't be difficult if you are at an average grade level."
Make-ups will be within the weeks of testing if students were absent or need more time to complete the test.  According to Mr. Bencomo, "At least 95% of students need to take this test." So do not plan on missing out or even possibly ditching the three or four hours of testing! 
The CAASPP is not confirmed to be identical to the Accuplacer provided at colleges. If students have already taken the Accuplacer, they will still have to take this test, and the college that they plan to go to will look at all data provided.
Teachers in the English and math departments have prepared students for this testing throughout the year with curriculum materials and online practice tests.  If students are still worried about this upcoming test, CAASPP has a website to help you practice and prepare for this test: http://www.caaspp.org/practice-and-training/index.html.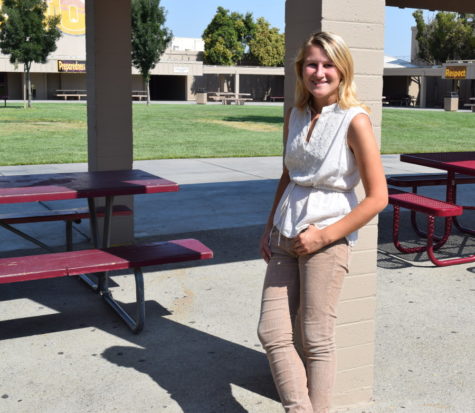 Siana Barrett, Staff Reporter
Hi, my name is Siana Barrett. I am currently a Junior and the 2017-18 Los Banos FFA Sentinel. I raise dairy cattle, sheep, pigs, rabbits, and poultry....
Dezare Lozano, Staff Reporter
Hello! My name is Dezare and this is my second year as a journalist. I am a (surprisingly) proud 2019 future graduate and one of my favorite hobbies is...