Academic Block Awards Night Celebrates Students' Achievement
Hang on for a minute...we're trying to find some more stories you might like.
On April 26, Los Banos High School held the Academic Awards Night in the MPB to recognize and reward students, grades 10 through 12 who have demonstrated and maintained academic excellence in the classroom. Many of the students who were awarded a prize had a minimum of a 3.5 GPA for at least two consecutive semesters.
The evening started off with a performance by the school's Acapella/Chamber Singers Choir who did a rendition of the Star Spangled Banner and a series of traditional Christian chorales. 
One of the awards given for first year winners was a cardinal and gold colored embroidered patch with the LBHS symbol on it. Another award given out to students who have been recognized for their academic excellence in previous years is an LBHS honor pin, which is a metal pin that also has the LBHS logo on it. The school also gave out two $250 scholarship to graduating seniors Annalee Scott and Shirley Liu through a drawing of names for students who were present at the event.
At the end of the ceremony, cookies and drinks were provided for all attendees of the event.
All winners are listed below.
Augustine, Cassandra
Baerwaldt, Daniel
Ballez, Holly
Beltran, Jadie
Cardoso, Suzanne
Cardoza, Sebastian
Craig Jr., Kevin
Crispin, Issac
Delgado, Abel
Gallegos, Stephanie
Garcia, Adam
Garcia, Meg
Gonzalez, Cynthia
Jones, Samantha
King, Logan
Lawson, Rolan
Luna, Mateo
Magana, Carlos
Mancuso, Theadore
Meza, Trinity
Morales, Jeanette
Pricolo, Madison
Rodriguez, Daisy
Rolicheck, Cassiana
Solorzano, Faith
Spencer, Kaitlin
Torres, Jorge
Trigo, Nevaeh
Watkins, Ally
Adams, Maelani
Aguilar, Luis
Albornoz, Laura
Almanza, Samantha
Alvarado DeLaTorre, Estefania
Aragona, Jack
Arredondo, Jonathan
Barcellos, Quentin
Brandi, Taylor
Brizzee, Carson
Carrigan, Sidney
Castillo III, Fernando
Catalan, Joey Eileen
Chiu, Kristin
Cintora, Marissa
Diaz, Vincent
Espana, Miguel
Garcia, Jaeda
Garcia, Paulina
Giuliani, Joseph
Gobea Salvatier, Celeste
Hedley, Taylor
Heinemann, Paige
Hernandez, Emma
Hernandez Soberanes, Leslie
Incaprera, Tyler
Iniguez, Inez
Jimenez, Jonathan
Joiner, Krystina
Lara, Mykel
Lawson, Chloe
Lepe, Jennifer
Little, Zachary
Luna, Sebastian
Machado, Ethan
Mandujano, Brandon
Marquez, Adrian
Mendoza, Meghan
Mendoza Chavez, Diana
Moreno, Luis
Murphy, Stephanie
Navarro, Gabriela
Nunes, Patrick
Olsen, Rain
Parry, Shelby
Ponce, Belen
Posey, Katie
Ramirez, Giselle
Reynosa Perez, Jonathan
Rocha, Bianca
Ruiz, Nathaniel
Salgado Razo, Joshua
Sanchez, Felix
Sarai, Avneet
Shahbaz, Nazia
Smith, Amelia
Smith, Parker
Solorio, Ashley
Spankowski, Matthew
Sweeney, Shannon
Tomas, Taryn
VanderPoel, Anthony
Vierra, Ryann
Zako, Faith
Angulo Lopez, Griselda
Avila, Hailey
Azevedo, Kiara
Bascue, Bradley
Bautista, Victoria
Benedict, Kaeley
Carrillo, Manuel
Castro, Sophia
Catalan, Alyssa
Chavarria, Bianca
Chavarria Jr., Michael
Chavez Flores Jr., Rafael
Costa, Joseph
Duran, Malina
Emerson, Chloe
Fajardo, Valeria
Falaschi, Corie
Galvan, Stephanie
Galvan, Amanda
Gerstenberg, Kendra
Gomes, Tyler
Gomez, Cameron
Gutierrez, Erika
Gutierrez Ramirez, Elena
Haug, Jared
Jimenez, Luis
Lira, Israel
Liu, Shirley
Lopes, Celeste
Machado, Zachary
Martinez, Daisy
McAndrew, Kyle
McCullough, Lauren
Mejia Mendez, Mayra
Menefee, Kate
Olague, Andrew
Pantoja, Amanda
Patel, Mansi
Rivas, Iris
Rodriguez Bonilla, Fatima
Scott, Annalee
Seabock, Zoe
Shahbaz, Mina
Stanford, Vincent
Torres Ayala, Victor
Valdez, Krysta
Valenzuela, Savannah
Vargas, Emmanuel
Velis, Rebeca
Vidals Diego, Keila
Westbrook, Stephanie
Wolfsen, Courtney
Yates, Hailey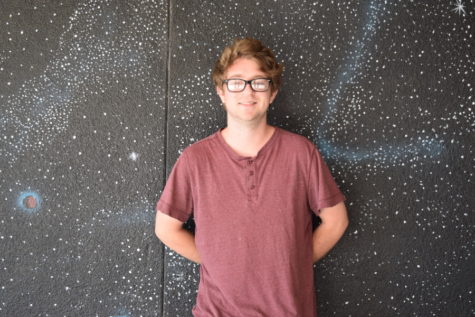 Ian Jordan, Staff Reporter
Hi, my name is Ian Jordan and this will be my first year on the LBHS journalism team. On my spare time I'm either hanging out with friends or I am at...