Ale's NFL News: So many preseason games. When will regular season start?!?
Hang on for a minute...we're trying to find some more stories you might like.
Welcome to Ale's NFL News where we talk about NFL games the highlight players and other reports. I will be talking about week five preseason games. This week we had some close games and some blowout games. Highlights of course (if you wish to see the highlights they are on NFL youtube channel). All these games were played on Thursday, August 30, 2018.  
Breaking news after the games:
Green Bay packers agree to a four year $134 million contract extension with Quarterback Aaron Rodgers

Oakland raiders trade DE Khalil Mack to the Chicago Bear:  six

 years $141 million  
Miami Dolphins 34 –  7 Atlanta Falcons
 1ST Quarter: First touchdown is on Dolphins at time 9:54. Dolphins 2nd TD was time 6:22 is 2nd goal so it's 14 -0. 3rd TD Dolphins ball again they go 20-0 barely in 1st quarter!
2ND Quarter: Falcons QB gets sacked by Dolphins #80 Claudy Mathieu. The Dolphins got a field goal; .31 seconds left in the QT; the Falcons get their first touchdown. Before the half 24-7.
3RD Quarter: Last seconds at the end dolphins get a touchdown. No touchdown or field goals after.
New York Jets 9 – Philadelphia Eagles 10
Back to back on the interception:  watching the game was like grinding teeth .
1ST Quarter: Jets get a field goal.
2ND Quarter: Jets intercept Eagles ball, back to the Eagles on their ball: Jets get the ball again.
Dang look at the time it's 3RD Quarter: Eagles get their first field goal; thank the football gods.
4TH Quarter:  Eagles with a strip sack. Eagles fumble jets ball. Jets get a field goal making in 9-3. Long and goal with another Jets interception. Eagles touchdown with 18 seconds left.
Los Angeles Rams 0 – New Orleans Saints  28
This games was a BIG preseason for the Saints  as for the Rams, Not so hot.
1ST Quarter: The Saints get their first interception on the 9 yard line . Huge thanks to Brandon Allen for throwing the interception. Well if your a saint fan they took that back for a Touchdown at 3:37 in the first they tried to go for a 2 pt and didn't get it. 6-0
2ND Quarter: 4:07 got a big touchdown try 2 for the 2 points. Once again, they don't get it. Sack on Rams quarterback. Saints 1st down from the Taysom Hill from the 40 yard line to the 18th. We're not even pass halftime
3RD Quarter: Rams intercept. Ball gets back to the Saints. 4TH quarter. Rams have the ball and through another interception. Then Rams get it back.
Saints get a touchdown at the end of the 4th quarter. No goals after that.
Thank you for the first edition of the Ale's NFL News.  Stay tuned for next week when we finally talk about regular season games.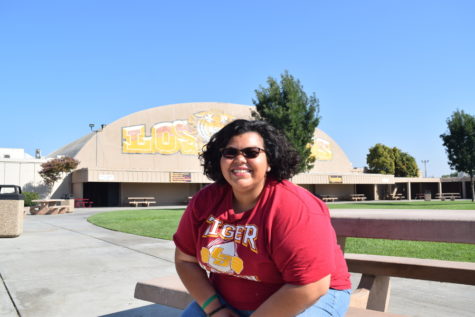 Ale Martinez, Staff Reporter
Yo what's up?  I'm Ale.  I am a junior. I like to sing and write. I like to be funny and make people smile and laugh.  I play water polo and I love...