Welcoming New Math Teacher, Mr. Walker
Hang on for a minute...we're trying to find some more stories you might like.
Los Banos High School welcomed many new teachers to the staff team. Mr. Daniel Walker, math teacher in room 44 is one of the many that have been introduced to this new environment.
He grew up in Modesto, California but then moved to Hilmar, California because his parents owned an orchard. Walker finished his high school years at Hilmar High School, and then he went to California State University, Stanislaus.
Mr. Walker shared that math has always been his passion, but due to financial problems, he could not teach right after graduating. He commented that after he semi-retired, he was able to finally teach and is going on to his twelfth year of teaching.
Walker is happily married to his wife with three kids and five grandchildren. During his free time, Mr. Walker likes to spend his time at the coast or with his family.
Mr. Walker has always had a passion for making a difference, so he took the teaching path in hopes of impacting students' lives and to teach math and life skills of never giving up, perseverance, and to always work hard.
"I chose Los Banos over other high schools," he said because of all the positive comments he had heard about the campus.
Mr. Walker wishes to accomplish many things this school year, but most importantly, he plans on "making a difference in kids lives is my goal, and life is easy, so work hard."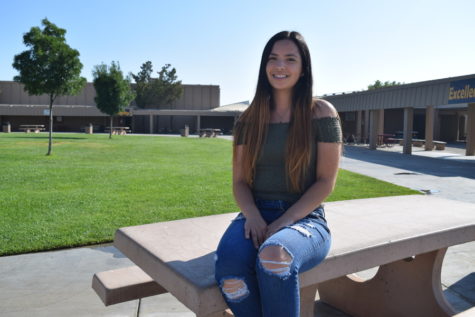 Julissa Ochoa, Staff reporter
Hi, my name is Julissa Ochoa and I am a senior. This is my first year in Journalism, and I hope to learn a lot. The reason why I decided to take this class...