Ale´s NFL News: GO BIG OR GO HOME
Hang on for a minute...we're trying to find some more stories you might like.
Welcome back to Ale's NFL News.
It's official the Regular season. I have waited sic months and preseason is just not enough for me. So today, we are going to talk about week 1 regular season games. (If you wish to see the highlights, they are on NFL YouTube channel.)
Breaking news after the games
Patriots sign Browns player,  Josh Gordon

Vonte Davis retired mid game, literally

Odell Beckham Jr. took a drug test and not sure if he passed
New Orleans Saints 40-  Tampa Bay Buccaneers 48
1st Quarter: Drew Brees gets a first down to Alvin Kamara and gets a touchdown at 11:41. Buccaneers get the ball and get a touchdown to #11 Desean Jackson. 7-7 9:42. Saints get a field goal. Ryan Fitzpatrick and #12 Chris Godwin gets a 1 handed catch 1st down . 1st and goal Fitzpatrick gets a Buccaneers touchdown 14-10.
2ND Quarter: Brees having time throws a big touchdown for the Saints on #19 Ted Ginn Jr. Bucks get the ball they could have ran the ball but they like to go big or go home I guess. Godwin gets another touchdown for the Buccaneers putting them at 24-17. Saints having a little bit of butter finger action. Brees throws the ball; it's caught; then the ball gets fumbled and #21 Justin Evans takes it back for a pick 6, making it 31-17 at 4:27. Michael Thomas makes a touchdown 53 seconds before the half. 23-31 before half time.
3RD Quarter: Nothing really happened I mean yeah there were some big passes.  Mike Evans gets a Buccaneer touchdown making it 41-23. Big quarter for the game. Not really.
4th Quarter: Buccaneers are on fire tonight for another touchdown to Desean Jackson. 48-24. Saints have the ball and go all the way down to 3rd and goal and Kamara gets a touchdown. No more goals after that final 40-48.
Also don´t forget the cringe part of Fitzpatrick and the beard rub.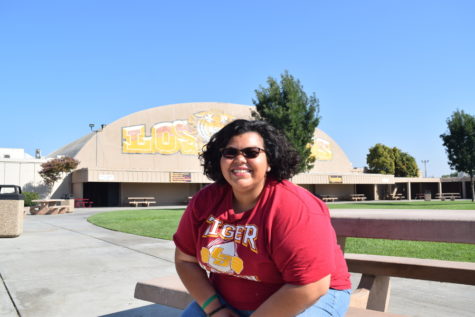 Ale Martinez, Staff Reporter
Yo what's up?  I'm Ale.  I am a junior. I like to sing and write. I like to be funny and make people smile and laugh.  I play water polo and I love...