Festival Scheduled to Celebrate Tomatoes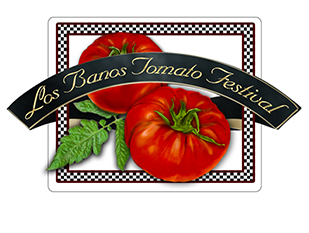 As the weather cools off for the descent into winter, the start of autumn months is upon us with the traditional Tomato Festival held every October. This year it is on October 6 at the fairgrounds.
The Tomato Festival is a family friendly event with lots to do with the main attraction being tomatoes.  Activities involve watching shows and activities, food, contests, live music, and tug of war with the losing team falling into a Tomato Pit, and a whole lot more involving tomatoes.
Tomatoes are a big part of the Los Banos community with many  tomato packing businesses and tomato farms in the nearby area like Kagome Company, who is presenting sponsor of the event.  This company was established in Los Banos in 1988 and other non affiliated companies such as The Morning Star Packing Company are a very active sponsor to our school and both companies provide many jobs to our community.
Many of our fellow Tigers will be participating in activities. Art students drew images of tomatoes which will be on display in the art show, photography students will be submitting multiple tomato photos to the Art show, the Digital Media class completed tomato theme projects, and the Visual Design class are entering multiple projects with tomatoes.  

"I like the idea of tomato projects in my class because they taste good, they're in my everyday life, and to draw something I don't ever think about too much is very interesting," David Mercado, 12 said.
"I love the tomato festival. I go every year with my family to enjoy the food, music and watch the tug of war," Anthony Mendoza, 12 said.
The Tomato Festival opens at 10:00 a.m. and closes at 7:00 p.m. this Saturday, October  6, 2018.