FAFSA Applications Have Begun
Hang on for a minute...we're trying to find some more stories you might like.
Applying for FAFSA has begun. For seniors planning on going to college, FAFSA is where students need to start. Applying for FAFSA will give seniors some money to help pay for college fees.  Counselors helped students start this application process during their history classes.
FAFSA stands for "Free Application for Federal Student Aid." The money from FAFSA comes from the federal government and it is not like a loan. That means the money students get from FAFSA does not have to be paid back at all. That is why FAFSA is a lot better than student loans.  If students do not qualify for FAFSA assistance, they could still receive a loan through the state that they will have to pay back after college.
Before starting to apply for FAFSA, it is important students have the necessary information ready. An FSA ID is needed to start applying for FAFSA. An FSA ID can be made here. Once a FSA ID is made, the application for FAFSA begins here. One parent is also needed to apply for FAFSA. There is a parent section when applying that requires some of their information. They will also need to create an FSA ID, if they have not created one yet, because they will have to digitally sign at the end. Parents will need to know information involving taxes and other information that parents will usually know the answer to.
Faith Zako, a senior, said, "Everything about it was pretty easy. A lot of people, though, did not remember the date when their parents got married," which is something that will need to be known for FAFSA. If parents are divorced, then it is necessary to know the date that they got the divorce.
Felix Sanchez, senior, said, "I forgot to memorize what my social security number is, so I had to ask my mother what it was." Social security numbers are very important and necessary for things like FAFSA. Even though students were warned beforehand that they would need to know their social security number for FAFSA, a lot of them still forgot to come to class with it.
It is important to get on top of FAFSA as soon as you can. Do NOT wait until last minute, because FAFSA money is first come first serve.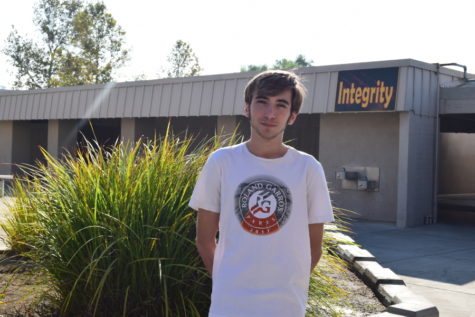 Quentin Barcellos, Staff Reporter
My name is Quentin Barcellos. I am a senior. I play two varsity sports which are cross country and tennis. I joined journalism because, personally, I really...