Review of Logic's new album: Fire or Ice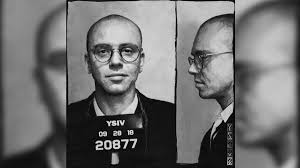 Hang on for a minute...we're trying to find some more stories you might like.
Who is Logic?
Logic is a rapper, duhh. Well no, I mean like who is he personally? So Logic was born on January 22, 1990 in Gaithersburg, Maryland. His name is actually Robert Bryson Hall. His dad is African American and his mom is Caucasian.  In his songs, he talks about being both of the "big races." He started getting into music in 2009, then came out with his first track in 2010 and signed with Visionary Music that same year.
Logic came out with a new album in September called YSIV which stands for Young Sinatra 4.  This is his fourth album. He really reached out to his fans on this album by sharing more about himself and how he became who he is to this day.  His last song "Last call" is especially strong with lyrics about himself. 
This album has 14 tracks which is more for a normal album.
Thank you (ft& TheRattPack, Lucy Rose)

Everybody Dies

The Return

The Glorious Five

One Day (ft, Ryan Tedder )

Wu Tang Forever (FT. Ghostface Killah, Raekwon, RZA, Method Man, Inspectah Deck, Cappadonna, Jackpot Scotty Wotty, U-god, Masta Killa,GZA)

100 miles and Runnin ( ft. Wale & John Lindahl )

Ordinary Day (Hailee Steinfeld)

YSIV

Street Dreams

The Adventures of Stoney Bob ( FT. Kajo, Slaydra, Big Lenbo)

Legacy

ICONIC (FT Jaden Smith ) 

Last Call
I really like Logic; I think he is a really good rapper. This album was the highlight of this year. My favorite song is "The Glorious Five" or "Street Dreams." One of my favorite songs in the album is "The Glorious Five" when he talks about the time his dad left.  Many people can relate to this, and Logic makes this time personal for his listeners.  My favorite verse is "every time my daddy called me he be like "yo wasupp N*#@$, where the money at?"… all I ever wanted was a daddy…But I'm glad he did cause it made me who I am. Now I'm the man I always wish he would've been."
Logic seems to be growing every time he releases an album. Some people love him; other people hate him. He talks about that a lot in his songs too. But one of the reasons why I think he's different is because he talks about controversial things and things some rappers are scared to talk about.