Popular Gift Ideas for The 2018 Year Holiday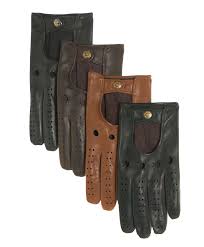 Hang on for a minute...we're trying to find some more stories you might like.
As the holidays approach, people begin to worry about decorations and gift ideas for family members. Being on a budget, however, can be stressful for anyone when finding and buying the best gift.
A way to avoid going to stores and standing in long lines is to shop online. People can shop from many stores without waiting in line and avoid fighting for a specific item. Online shopping can offer amazing deals and savings.
On October 29, 2018 Amazon released its hottest toys of 2018. Number one on the list is Pomisies Speckles Plush Interactive Toy. This girly toy is a fluffy colorful cat for ages 3+ that starts at only $14.82. According to Good Housekeeping Institute toy experts, pet toys are going to be huge this season. The second toy on the list is a board game called, ¨Chow Crown" that is for ages 8+ and starts at about $14.88. Another toy, ¨L.O.L Surprise! Glam Glitter Series Doll¨ starts at $9.99 for ages 5+. This item is perfect for your niece or granddaughter being that its is glittery and small.
Now for the men.  One popular gift idea is the Touchscreen Italian Leather Driving Gloves that range from $19.99-$29.99 which would be perfect for the cold weather. They are cashmere wool and work with any electronic device. For those who love listening to music, the JVC Flats are the best pair of headphones for $20. There are many vibrant colors to choose from. Lastly the perfect gift for the chef of the family is the ¨Make Your Own Hot Sauce Kit," where individuals can name the sauce and the kit also offers a variety of sauces from chipotle to guagillo peppers.
For the women in your life, there are many options.  The most popular choice is shoes. From heels to sneakers, the way to go is  Nike Tajun sneakers. A variety of colors is available. The second option is scented candles or other products from Bath and Body Works. This is the perfect gift year round since candles are very popular. Lastly, bath bombs can be purchased on Amazon from $5-$20. Bath bombs are the "bomb," because there is nothing better than relaxing in a warm bath tub with soothing fragrances.
These nine products are just ideas to gift the special person in your life. Even if you're on a budget, there are many affordable gifts out there.  You just have to find them.