College Campus Field Trips Assist Seniors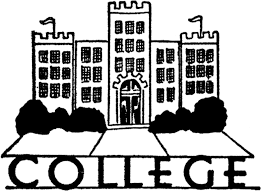 Touring colleges are important times for any student, especially seniors.  Los Banos High offered students a campus tour for the University of California Santa Cruz (UCSC) and California State University, Monterey Bay.  This field trip was a great experience.
University of California Santa Cruz is about an hour and forty minutes from Los Banos.  The college is surrounded by forest with big trees, deer, many plants, and an ocean view right over the soccer field. We did not have a tour guide. The LB counselors used the UCSC app as a self guided tour and read some information about the buildings we saw. Since UCSC is on a hill, the campus had many up and down hill paths to get around. There are many hiking trails with wooden bridges that we did not have time to explore or see. We got to saw two of the cafeterias both being buffet of some sort. We ate at the one nearest to where we were dropped off.  The food was surprisingly good. The building's balcony had a great view of the ocean. After we finished eating, we waited for the bus to pick us up and went on to the next college.
California State University, Monterey Bay was 45 minutes away; this time we had a tour guide. She showed us many of the buildings.  l like the film classes, science buildings. and the dormitories. The dormitories were surprisingly roomy with enough space for a couple people to live together comfortably. Each room had their own shower and bathroom and had lots of storage. After the tour ended, we spent some time at the on-campus Starbucks and explored some of the other restaurants on the campus before the bus arrived to pick us up.
"Both campuses were pretty cool I still haven't made any decisions yet, but they're both on my list of possible schools I can attend," Ethan Machado, 12.
Overall both campuses have their ups and downs. And the best recommendation I can give is go visit these campuses or any campus you are interested in attending.  Take time to see  what they have to offer.  Also, students can go online and look at virtual tours of the campus and dorms.