Emma Menefee Prepares for the Fair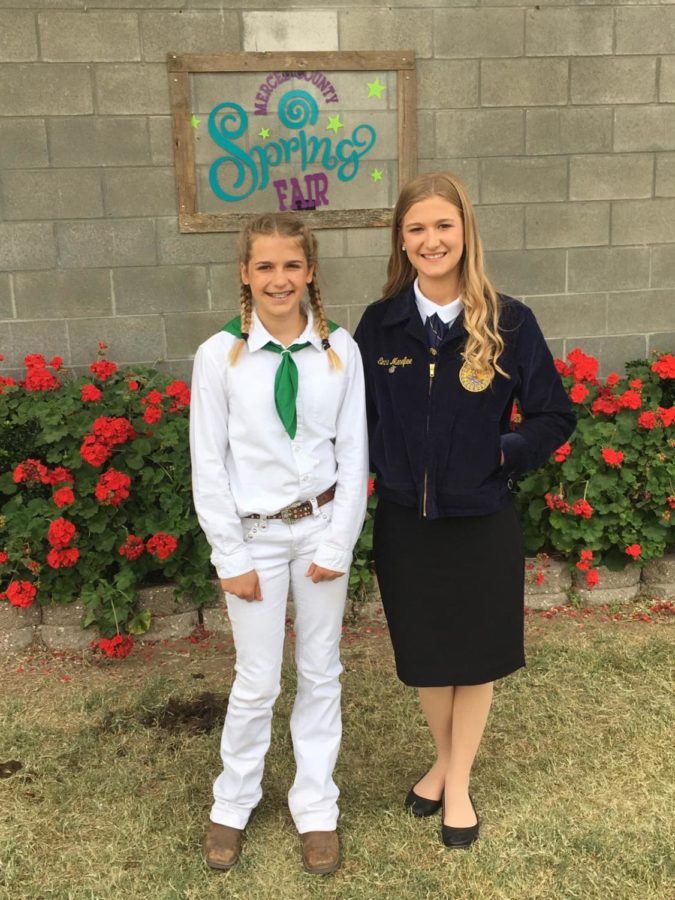 Jasmin Heimerl, Staff Reporter
February 15, 2019
The Merced County Spring Fair, also called the May Day Fair is a 130 year old tradition where people gather to discuss the importance of agriculture, eat fair food, enjoy carnival rides and reminisce with friends. The history of this spring fair began with Henry Miller, who settled Los Banos. He used to have a picnic with his family and friends to gather, relax, eat, and enjoy friendship. That annual picnic was the beginning of the Merced County Spring Fair. 
Many people enjoy contributing to this tradition such as Emma Menefee (10). This year is her fifth year showing an animal at the fair. Although the fair occurs in the first week of May, the preparations start up to four months before that with most animals shown at the fair. Most people buy their animal, which can be dairy or beef cattle, a sheep, or a pig, as well as a goat, a rabbit, or a chicken from sales.
From then on students have to invest much time in preparing their animal for the fair. This year Menefee bought a sheep, which she has to take care of every day. She has to feed it twice a day, exercise it 3-4 times a week and keep track of its weight. The weight is important because there are requirements every animal has to meet to be able to be shown at the fair. It is also very important to exercise the animal and learn how to work with it for the first part of the fair which is called showmanship. In this part the animal and its owner have to demonstrate how well they can work together. The second part only revolves around the animal and is called market. Here the animals amount of muscle and meat is decisive.
But not only the animals have to meet requirements, but also the students that want to show. An example would be that they have to be a member of FFA and they have to be involved in at least 15 activities through the FFA program.  Overall, the fair's main purpose is to promote agriculture and hopefully this tradition will continue throughout many generations to come.