Joseph Rawls Prepares for Rodeo Competition
Juliss Ochoa and Dezare Lozano, Staff Reporters
February 15, 2019

Los Banos High school is filled with a ton of talented students.  Joseph Rawls is one of those students who should be acknowledged for his hard work. Joseph Rawls is a sophomore with a passion in competing in rodeos.  He has taken part in these events for "about 5 years" he explained.
Sacrifices were made to be where he is at today. Rawls shared that he has "spent lots of time practicing and lots of money for supplies and feeding the animals."  Rawls usually practices in Chowchilla with a friend fixing their mistakes to become better. Rawls would like to have a job involving rodeo activities but also something on the side for support. After all his hard work, Joseph Rawls is in our CHSRA D5  competing in state finals in Bishop, CA in June. He shared that he is excited to compete and not that nervous. Along with that he explained that he is just going to think of this competition as a regular rodeo to calm the nerves.
Rodeo club adviser, Mrs. Cardoza, shared, "We are proud to have so many young people carrying on the western way of life!" Apart from the staff and students supporting Rawls in the big competition, he has his biggest fans supporting him, his family. Congrats to Joseph Rawls for his hard work and this astounding accomplishment in his life.
If interested in the Rodeo Club, go to room 48 for more information.
About the Contributor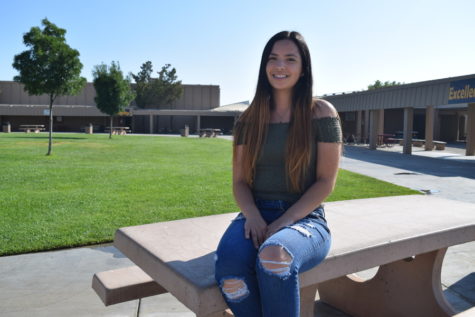 Julissa Ochoa, Staff reporter
Hi, my name is Julissa Ochoa and I am a senior. This is my first year in Journalism, and I hope to learn a lot. The reason why I decided to take this class...