FFA Project Competition Announces Winners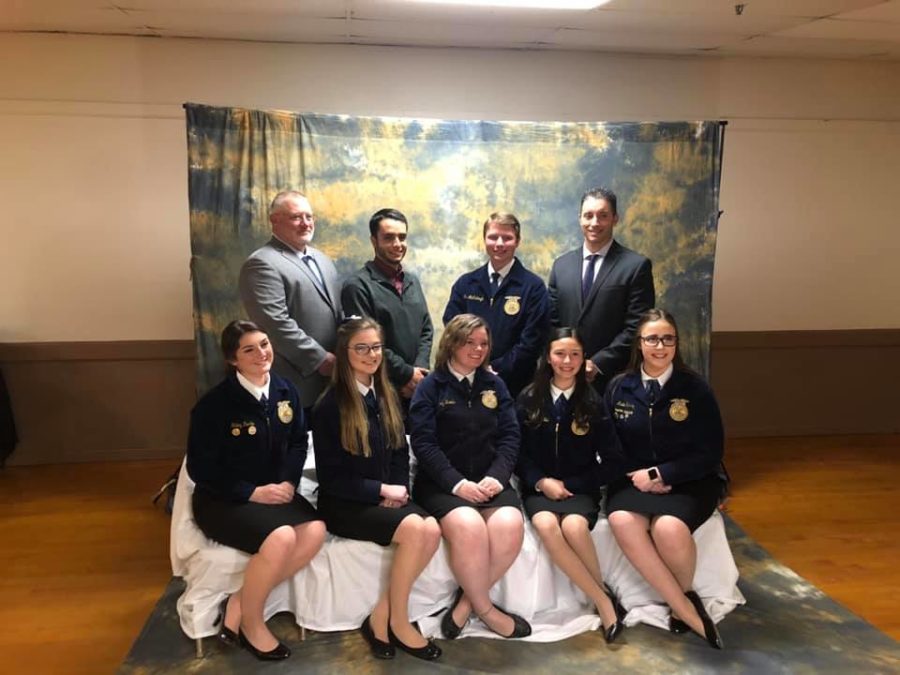 FFA Project competition is a sectional competition that allows students with outstanding SAE projects to compete against their peers throughout their section to demonstrate their knowledge and skills in their project area. Students are judged based on a rubric by adult members of the local community.Winners are chosen based on the knowledge and skill of the competitor demonstrated during project visits.
The following students participated and won awards during a banquet dinner in Merced on February 6.
Haley Rocha – Gold Award
Zachary McCullough – Gold Award
Emma VanLobensels – Gold Award
Katie Rasey – Gold Award
Delaney Rawls – Gold Award
Kelly Robbins – Gold Award
Tyler Incaprera – Silver Award
Emma VanLobensels was awarded the "Outstanding Freshman Project Award" which highlights the best of all of the applicants and is awarded a cash prize.  Only one is given out from over 100 applicants.
Haley Rocha was awarded the "Award of Merit."
Kelly Robbins was awarded the "American Ag. Credit Scholarship."
FFA students can compete every year.  Many students continue the same project year to year.  See Mr. Borelli in room 603 for more information.