Felix Sanchez Dedicates Time to Math Club
Hang on for a minute...we're trying to find some more stories you might like.
Mu Alpha Theta is an academic math club for AP calculus and AP statistics. The president and tutor, Felix Sanchez is to many people a friend and teacher. Every other week, he hosts a study session for AP calculus students to help them in the class and prepare for the AP test in the spring.
Sanchez said, "I tutor people in math because I have the time to do so, and I feel as though I'm proficient enough to explain how to do everything in a way people will understand. It makes me happy being useful to my peers and not just that smart kid in class who scores higher than them when I do."
The majority of the class appreciates Sanchez's effort in and out of the class to make sure his fellow classmates understand the difficult subjects. Ethan Machado (12) said, "He makes a great president and a great tutor."
His actions this year has set a precedent for the future presidents to come. His fellow club members are very glad to have him as their president. 
Faith Zako (12) said, "Without Felix, I would have failed the class, and I am grateful to have his help."
To Felix Sanchez, tutoring is not a sacrifice of time.  He enjoys helping and coaching students to do well. "I love being able to help all my friends, and I love every single one of them for letting me teach them."  Last semester, he brought a student's overall class grade from a 15 percent to a 68 percent.  
If students are struggling in these classes, be sure to ask Felix Sanchez for help.
About the Photographer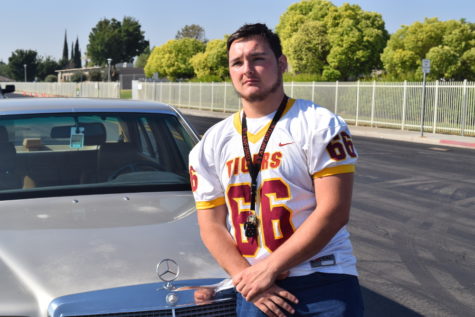 Colten Graham, Reporter
Hi.  I am Colten Graham. I play four varsity  sports. I am highly allergic to cats and can't properly digest dairy. I pass my time maintaining my grades....