Tennis Team Wins Fresno Tournament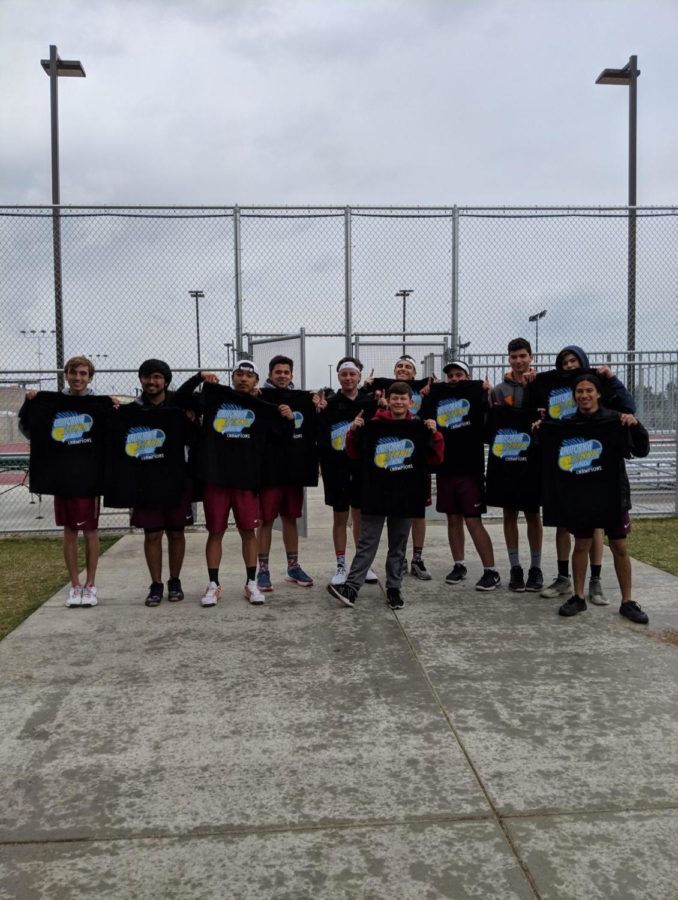 The boys tennis team participated at the Fresno Tournament on March 1. It took place at Fresno Roosevelt High School, and it had four teams participating for the first day. The four teams were Valley, Roosevelt, El Diamonte, and, of course, Los Banos.
       The way the Fresno Tournament works is different from how normal tennis matches work. For the Fresno Tournament, only six matches are played to decide the winner. In a normal league match, it would be a total of nine matches being played to decide the winner.
       With only six matches being played, it is possible to get a tie of 3-3. If that were to occur, then it goes by the total number of games added up from each of the six matches. There was three singles matches and three doubles matches, making it a total of six matches.
       Los Banos' first match was at 10 against Valley. By the end of all six matches, LB came out with a win with a score of  5-1. The one loss was from the the third doubles match. It was a very close match that was only lost by a couple of points.
       The next teams up against each other were Valley and El Diamonte. Valley ended up winning 5-1.
       The next match up had Los Banos against Roosevelt. LB pulled through with a score of 4-2.
       As that match was ending, it slowly started to rain. Los Banos was supposed to have one more match against El Diamonte, but the rain was only picking up after starting, so the Fresno Tournament stopped there. Los Banos beat both Valley and Roosevelt, putting them in the lead for the tournament. LB was announced the winner. For winning the tournament, they were given shirts saying that they were the champions, even though the Saturday tournament was cancelled.
       The Los Banos tennis coach, Ms. Barcellos was extremely pleased with her team's performance at the tournament. She said, "I was a little worried at first because I thought everyone would be a little sleepy since it was their first time playing early in the morning for a lot of them. When it came down to it though, they did not look sluggish at all but gave it their all."
About the Contributor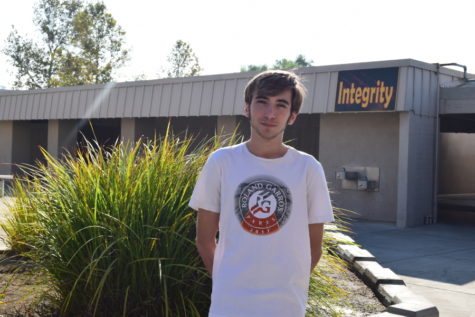 Quentin Barcellos, Staff Reporter
My name is Quentin Barcellos. I am a senior. I play two varsity sports which are cross country and tennis. I joined journalism because, personally, I really...