US: Movie Review
As the year began, many thriller films were introduced to the public. From Happy Death Day 2 to Escape Room, all these thrillers were great movies.  A new thriller movie recently released on March 22, 2019 is US.
US is a film about four family members, daughter, son, father and mother who visit the beachfront home where Adelaide, the mom grew up. Haunted by a traumatic experience from the past, Adelaide refuses to be out at night and becomes very concerned. Her worst fear becomes reality when a family of four appear in front of their house and the fight for survival begins. Later on they come to learn that the family is them.
This movie was not scary but rather very creepy and has an amazing plot twist at the end. Throughout the movie, I was expecting pop ups and the basic common plots of scary movies, but it was different. Overall, the actors and actresses did great and I enjoyed the way the story unfolded. It was very intense seeing them fight to live and go their separate ways. In order to understand the movie, the audience needed to pay attention to the film from the start. The various open-ended questions that we are left with makes this film a great one.
I would recommend watching the movie US.  It was filmed in Santa Cruz Beach Boardwalk so there will be many familiar rides and games. The only different thing is the little spooky hall of mirrors on the beach where Adelaide was lost in. It was a great movie; so go with your family, on a date, or with a friend to enjoy it!
About the Writer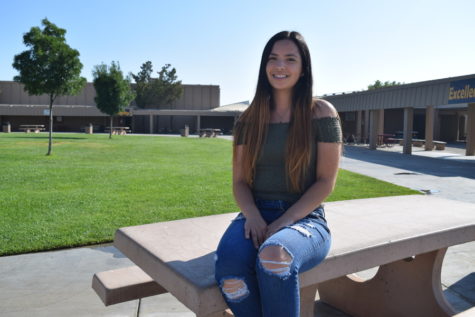 Julissa Ochoa, Staff reporter
Hi, my name is Julissa Ochoa and I am a senior. This is my first year in Journalism, and I hope to learn a lot. The reason why I decided to take this class...