Award Night Offers Many Scholarships to Seniors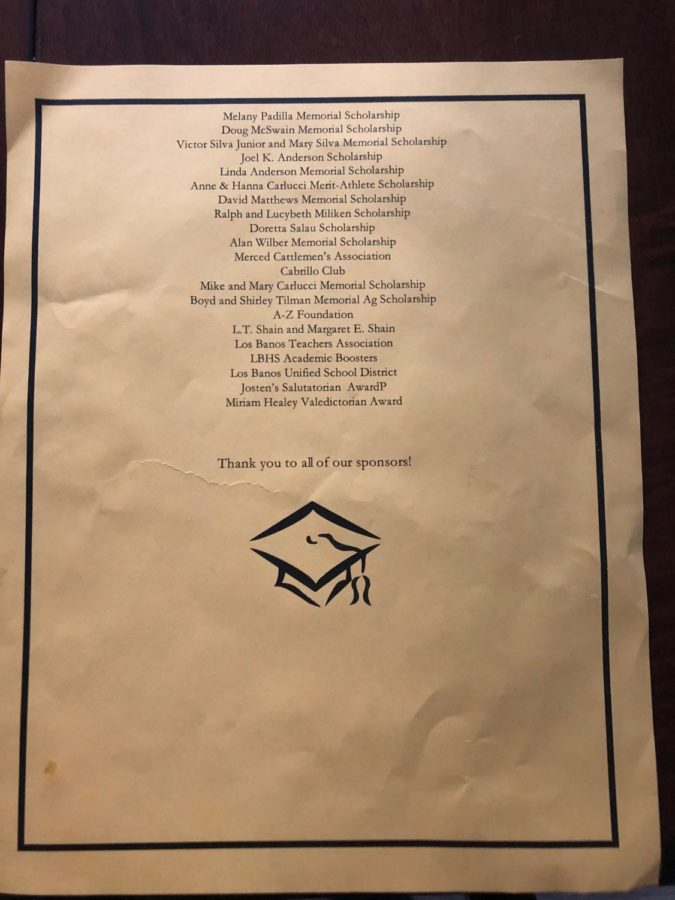 Local scholarships have been awarded on May 13 in the multi purpose building at Los Banos High School. Over 30 organizations/sponsors gave out over 50 scholarships to students.
       The scholarships given out at the scholarship night ranged from $150 to $2,500 with the requirements of each scholarship varying. One would require students to be have been part of FFA, while another would require students to play a sport. GPA played an important role in all of the scholarships. A 2.0 was the bare minimum required for all the scholarships.
       Since students were able to apply for as many scholarships as they met the requirements for, there were a quite a few people that got more than one scholarship. Ryann Viera was one of the names that was called over ten times for various scholarships.  She definitely left with the largest amount of money that night. Others that got more than one scholarship were Faith Zako, Leslie Hernandez, Laura Albornoz, Carson Brizee, and many more.
       One scholarship in particular was pretty memorable for the fact that the winners were not just given an envelope of the scholarship. The A-Z scholarship gave three $250 dollar scholarships, but they also gave the three winners (Taryn Tomas, Quentin Barcellos, Ethan Machado) frames that had a certificate inside as well as a medal.
       Faith Zako received four scholarships which included ones from Delta Kappa Gamma, Rotary Club, and Lorena Falasco Elementary (LFE). She said, "I applied for quite a few scholarships, but I honestly didn't think I'd get four of them."  This goes to show that seniors should apply for as many scholarships as they can, because it will increase their chances to get at least one scholarship.
       Upcoming seniors, when the time comes don't forget to apply for scholarships to help pay off part of college.  For questions, see Mrs. DeGough in room 33.
About the Contributor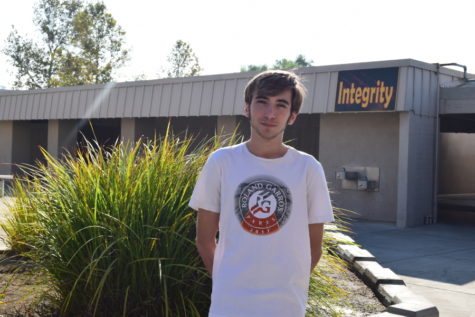 Quentin Barcellos, Staff Reporter
My name is Quentin Barcellos. I am a senior. I play two varsity sports which are cross country and tennis. I joined journalism because, personally, I really...