FFA Awards Members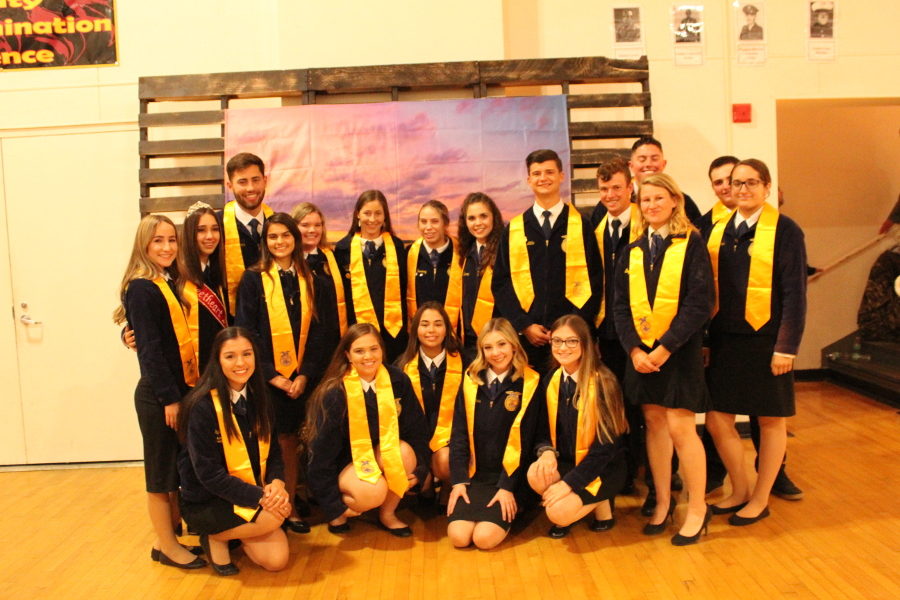 The Future Farmers of America (FFA) held their annual banquet on May 18.  Members in their full uniform, parents, and community members were in attendance.
Students were awarded scholarships, proficiency awards within their supervised agricultural experience (SAE) and within their agriculture classes, such as welding, wood, and floral.  In addition, students who earned high points were given a trip for the end of the year and other students won a trip to the National Convention trip in October of next year.
The parent club, Ag Boosters has multiple fund raisers during the year to fund these events.  Overall, the FFA program gave away over $55,500 dollars in scholarships and awards.