Mr. and Ms. Tiger Chosen
On May 19, Varsity Sports Awards night was held in the Multi-Purpose Building. Students received awards for their participation and athleticism while the seniors waited anxiously for the reveal of the Mr. and Ms. Tiger proclamation.
Marking an unusual event, instead of one Mr. Tiger there were two- Quentin Barcellos and Trent Mallonee. Many students were surprised at this development, including the two winners. Ms. Tiger was declared to be Leslie Hernandez.
Quentin Barcellos and Trent Mallonee were both pleasantly surprised by the reveal of their achievement. Quentin Barcellos had participated in two Varsity Sports: Cross Country and Tennis, and maintained a 4.16 Academic GPA. Barcellos stated that he "was not expecting to receive the honor" and although grateful, believed that "many other students deserved it too."
Trent Mallonee had participated in two Varsity Sports: baseball and basketball, and maintained a 3.23 Academic GPA. When asked for commentary on his achievement, Mallonne said, "It's cool to have your name up in the gym for the rest of the year- I'm speechless."
Leslie Hernandez, the athlete crowned Ms. Tiger was asked for her input on the subject. Leslie had competed in three varsity sports- Cross Country, Track, and Wrestling, all while managing to maintain a 4.2 Academic GPA. She said, "I was shocked when I received it because I thought Amelia was going to get it. Thank you to everyone who chose me for Ms. Tiger."
All three of the recipients encourage other student athletes to strive to reach their goals and keep pushing themselves to do better. The achievements of Quentin Barcellos, Trent Mallonee, and Leslie Hernandez are a reminder to all of the students here at Los Banos High, whether athletes or not, that through hard work and dedication, anything can be done.
About the Contributor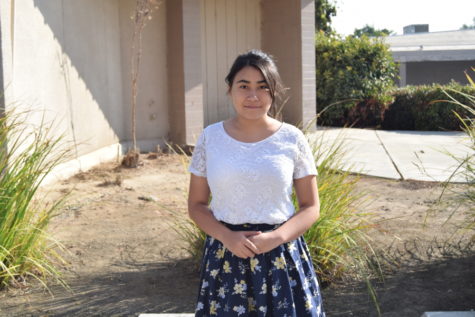 Faith Zako, Staff Reporter
Hello, I am Faith Zako, a senior of the 2019 graduating class. I love to read and write. I am in band and no other extracurricular activities. This is...