Band "Pops and Awards" Concert for Final Farewell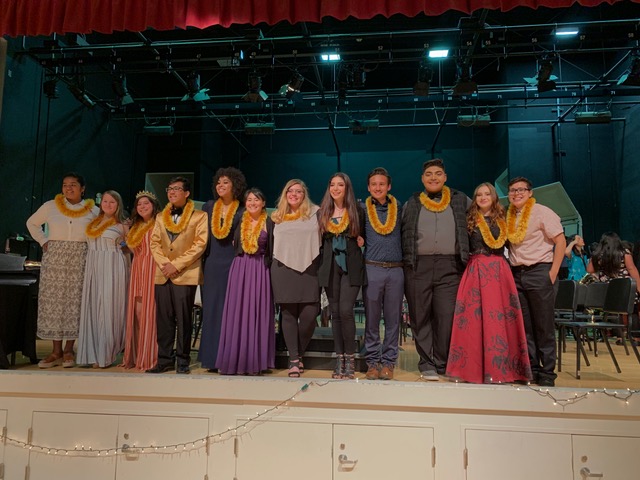 On May 22, the band had their very last concert of the year. This concert is traditionally known as the "Pops and Awards" concert. This is the only concert where the students are allowed to divert from the standard "concert black" attire and wear colors.
As usual, the band performed three main songs- an arrangement by student Izaiah Valdez, "Treasure Island (Takarajima)," a clarinet solo titled "Clarinet Escapade," and the march that will be performed next year "Fairest of the Fair."
"Treasure Island" was a complex arrangement of different parts, including a solo performed by Michael Cherroni (12). "Clarinet Escapade" featured clarinet section leader Kiera Junior (12) as the soloist.
In between performances and awards, there was a section of individual performances. The performances ranged from solo vocals, euphonium solo, and even a piano and vocal duet. As it was the end of the year, some of the individual performances were very emotional. Felix Sanchez (12), a member of the audience, commented that it, "moved him to tears."
The seniors in the band were awarded for their years in the band with a commemorative blanket in the school's maroon color and embroidered with their name. They also received a lei and a wooden box full of confetti and pictures taken throughout the years, prepared for each individual senior by guard coach, Leila.
The band director, Ms. Cavazos was very emotional during the concert and teared up often, especially during the senior awards.
"I will miss them- I will miss them all," she announced to the students and the audience.
Despite the somewhat somber mood, the concert was enjoyed by both the band and the audience alike. Everyone found the pieces to be entertaining and loved the different genre of music that was played. Some parents who had found previous music selections in concerts to be somewhat repetitive in tune, enjoyed the new variety chosen for this year's "Pops and Awards" concert.
About the Writer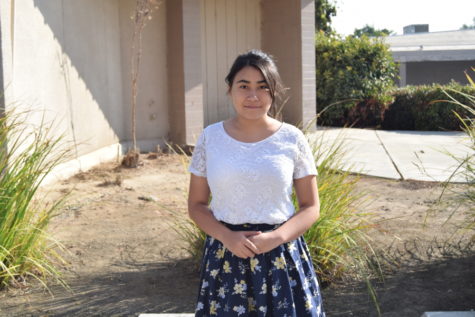 Faith Zako, Staff Reporter
Hello, I am Faith Zako, a senior of the 2019 graduating class. I love to read and write. I am in band and no other extracurricular activities. This is...