Welcoming Ms. Mercado To Campus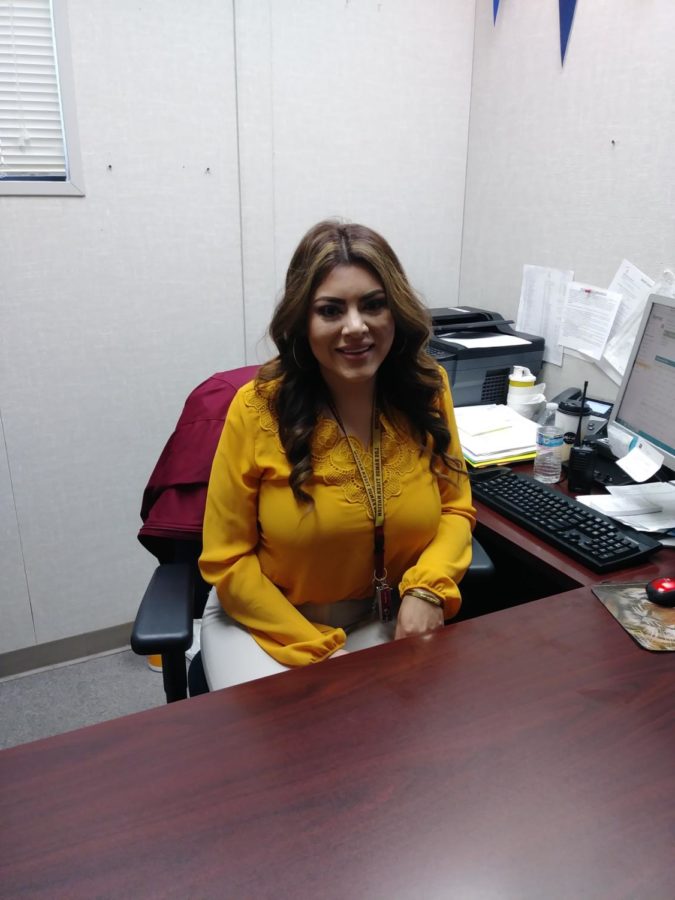 This week, the staff spotlight will showcase a new staff member to the stage! Welcome, Cynthia Mercado, the newest addition to the counselor team! She is stationed in the Student Services office where the other two counselors are at. Let us welcome her to the Tiger Nation together!
Ms. Mercado started working here at the beginning of April as a full-time counselor. Before, she worked part-time, but she has stepped up and accepted to become a full-on staff member here at Los Banos High. Our new member was born and raised in Oro Loma, California, and migrated over to Los Banos not too long ago.
"I attended high school at Dos Palos High School, then went to Stanislaus State to study BA Communication Studies and Master of Arts in Education." Ms. Mercado says.
Previously, our new counselor worked at Grace Davis High School in Modesto. She chose this job when the positioned opened and wanted to work here at LBHS because of the environment and the students' goals. "I am passionate about helping others in accomplishing their academic and personal goals." Ms. Mercado states. She also says that she loves her new job here at Los Banos High, informing that she was "enjoying getting know the students and watching them grow into well-rounded individuals!"
As for the staff and school in total, Ms. Mercado says, "Staff and students are friendly and welcoming. I'm excited to be part of the LBHS family!" As we are excited to have a new member of our family too! As for our school, she says, "I think LBHS is great. It has a positive school culture where individuals feel valued, cared for and respected."
She has the same positive outlook for our small town too. "I enjoy Los Banos because it is a tight-knit community," she proudly states. "I like that it's a small town where you can be considered a local and call it your hometown." During her free time, she enjoys going to the gym, listening to audio-books, and spending time with her family and friends.
We are so excited to have a new staff member of the Tiger family! Please give a warm welcome to Ms. Mercado when you have the chance. An amazing first impression is better than none at all! Have a great day Tigers.
About the Writer
Dezare Lozano, Staff Reporter
Hello! My name is Dezare and this is my second year as a journalist. I am a (surprisingly) proud 2019 future graduate and one of my favorite hobbies is...