2019 Wax Museum Showcases Unique Individuals
LBHS hosted the annual Wax Museum, presented by the history and Spanish departments. The students engaged in a process of researching, writing, and gathering information on a person from the past. This process took a great amount of time and effort. Students were required to create a poster board of information to place behind them at their station and prepare a speech to recite whenever someone would press their "button" for them to begin. The speech had to be approved by their teacher and practiced until it was completely memorized.
To look the part of their character, many students went above and beyond when gathering costumes and outfits while some were able to gather their outfit from their wardrobes. Some even ordered costumes from Amazon.
The wax museum characters ranged from notable tennis players to actors and actresses, and even astronauts. The only main requirement that was set for the students was that their figure must have been a notable person from United States history. This meant that the students had a lot of flexibility when choosing their character and could pick someone best suited to their personality.
All the students that took part in the wax museum had lots of fun participating, even if they were hesitant at first.
Andy Liu (11), got into character of a tennis player that shares his first name- Andy Roddick. Liu commented that the process of researching and getting into character was, "easy because I'm already on the tennis team."
Another student, Valerie Guzman (10), stated that, "it was easy getting the outfit since I already had it for my birthday. This was very fun to do because I was able to learn about my person and other people's character."
Some students like Jackie Bangle were extremely into character. When asked for commentary, she stayed in the character of Shirley Temple and said, "Animal crackers make soup better, animal crackers make anything better!"
About the Contributor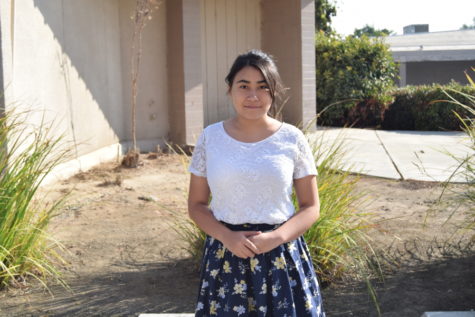 Faith Zako, Staff Reporter
Hello, I am Faith Zako, a senior of the 2019 graduating class. I love to read and write. I am in band and no other extracurricular activities. This is...