College Week Introduces New Learning Opportunities for Students
Door Decoration Contest Winner
Taylor Parmley '20, Staff Reporter
September 6, 2019
Hang on for a minute...we're trying to find some more stories you might like.
August 30 was the seventh annual College Week offered for our campus. College week included staff giving insight on the college or university they attended, a SAT & ACT workshop for both juniors and seniors, a door decoration contest, and the college fair.
This year College Week was put together by Mr. Magellanes, one of our three counselors. He attended Fresno State to earn a masters degree in Student Affairs and college counseling along with a bachelor's degree in Ag Business. " I think there's different colleges for different students, depending on their abilities and interests," he said.
The college fair provides students a taste of  different colleges California has to offer. Even if they are not sure on where they want to attend or even what they would like to major in, the counselors have a personality assessment to give students in search of an answer.
The door decoration winner Mrs. Fajardo, Anatomy/Physiology and AP Biology teacher had her own story to tell about finding the perfect college for herself. Mrs. Fajardo chose the 'nontraditional route' by going to Merced JC for two years and then transferring to the school of her dreams, UC Davis, to continue her college career.
She choose to go that route to save money and get acclimated to college life. "Through hard, hard work and dedication, but also taking time to debrief and you know, be mentally stable," Mrs. Fajardo laughed as she explained how she achieved her goals at UC Davis.
While attending school Mrs.Fajardo worked three jobs and multiple internships to achieve her goals. "Always keeping in mind that you have a goal or set of goals and knowing that eventually its gonna pay off. So it was either work hard now for a couple of years and then have, you know, a good life or really not do much right now and have to work really hard for the rest of your life," Fajardo said.
The one thing that made the stress of college life easier was her boyfriend, now husband Eddie. They were study buddies in Chemistry and motivated each other to work harder for what they wanted. "We had chemistry, in chemistry!," Mrs. Fajardo giggled. 
About the Contributors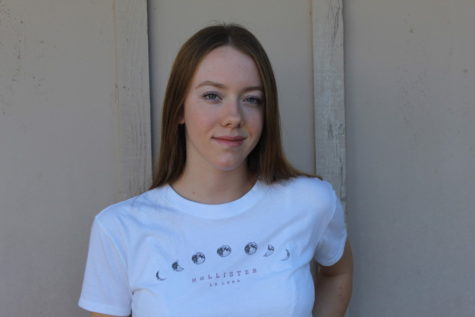 Taylor Parmley, Staff Reporter
Hey! I'm a senior here. I'm on the varsity girls swim team and have been swimming competitively for seven years. In my free time, I enjoy talking and...