New Teachers! Welcoming Mrs. Olson to Our School
Hang on for a minute...we're trying to find some more stories you might like.
Last year, Los Banos High School introduced a new class to their freshmen and sophomores, a sex education class. A new class calls for a new teacher.  Mrs. Olson is teaching the Sex Ed class this year as well as last year. The students taking this class, go one day out of the week during their PE classes. The class will start October until May of 2020.
Mrs. Olson has been teaching at LBHS since last year, but has been teaching for four years in total. Before Olson came to this school, she was still teaching the same subject at juvenile hall to twelve through eighteen year olds.  She still does when she is not teaching.
Olson was born in Los Angeles, California but grew up in the Bay area, and has been living in Los Banos for the past twenty-one years. She graduated from Merced college. In her free time, Mrs. Olson likes to go cycling, hiking, and spending time with her dogs and her granddaughter. She has two children and one granddaughter.
"I love it (here), I do, I like Los Banos because my kids went here so I feel like I have been a tiger for a long time so I knew this is the high school I wanted," Olson says.
The school did not have a teacher on staff to teach the class so she is contracted by public health institute to provide this class to our school. Because Olson's children attended our school, she was happy to hear she was going to come teach.
In the class, Olson says she teaches her students about "coping with stress, risks and consequences of addiction, reproductive anatomy, birth control, personal safety, safety on the internet, suicide awareness, human trafficking, and sexual, physical, and emotional domestic violence" and many more important subjects.

About the Contributor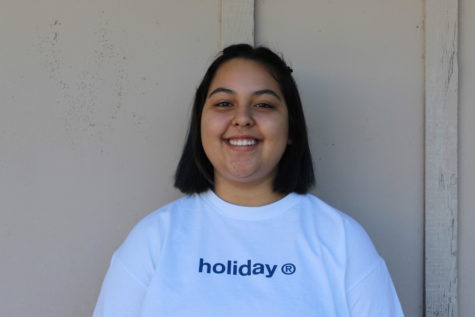 Ashley Osip, Staff Reporter
Hey, my name is Ashley Osip and I'm a junior. In my free time I like reading, hanging out with friends, and listening to music. I joined journalism to...