Movie Review: Scary Stories to Tell in the Dark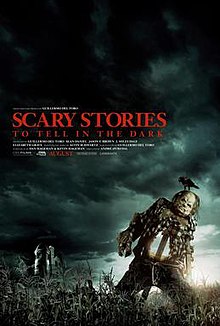 Scary Stories to Tell in the Dark is a film about four teenagers living in the small town of Mill Valley, Pennsylvania who, upon entering  forbidden house, uncover a book written by a dead girl who previously lived in the house.
The four main characters feature Zoe Margaret Colleti as Stella Nichols, Gabriel Rush as Auggie Hilder, Micheal Garza as Ramon Morales and Austin Zajur as Chuck Steinburg.
The movie starts off with three of our four main characters running from the local bully Tommy and his gang on Halloween night. The main characters are chased into a drive-in movie theater where they take refuge in a random car. This is where they meet Ramon, the fourth main character.
From the drive-in, the characters decide to go explore an abandoned house that is supposedly haunted by the ghost of Sarah Bellows, who was kept locked in the darkness of the cellar and tortured by her family. Inside they discover a book written by Sarah herself which contains stories that determine the fate of all our characters.
The cast all came together well to bring the audience a film that mixed horror, suspense and a little bit of comedy together. However, the acting and some of the lines the characters said were pretty cheesy and felt forced.
Scary Stories to Tell in the Dark definitely has a classic spooky, grim, ghostly vibe to it. However, it was not as scary as other horror films that have come out this year such as Annabelle Comes Home or even US.  Nevertheless, the movie made for a good time at the theater.
This film can still be seen at Los Banos Premiere Cinemas at 3:20 pm, 6:00 pm or 8:45 pm.
About the Writer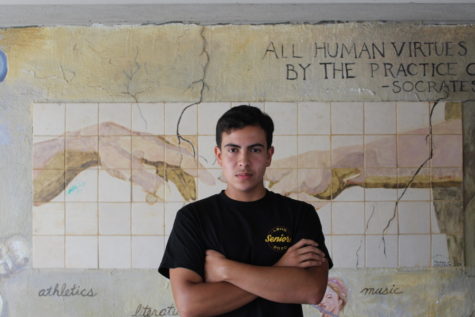 Isaiah Chavez, Staff Reporter
Hey, my name is Isaiah Chavez.  I am a senior. After I graduate, I plan on going to a trade school and becoming a welder.