Freshman Reception Dance A Success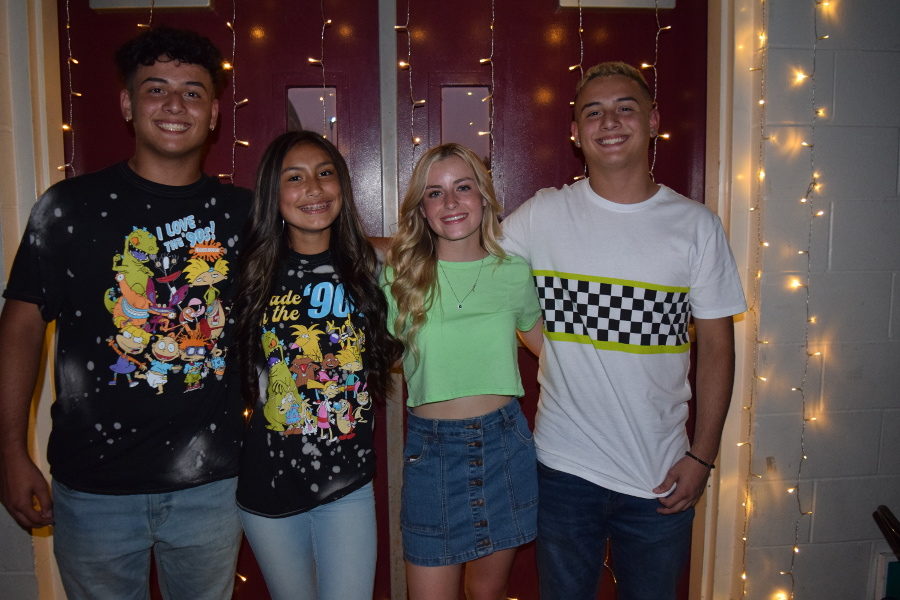 On August 24, Los Banos High School held the Flash from the Past themed Freshman Reception dance in the MPB.
 Mrs. Curruth, the dance supervisor set up for dance the morning of the event. She met the DJ, moved everything around, and set up all the decorations. The dance also included a photo booth and most decorations were glow in the dark. Overall, Mrs. Curruth said it went well, and more students than expected showed up. 
Olivia Sanchez (11) and her date Jonathan Padilla (9) met in theater class. Their favorite part of the dance was all the balloons around the room.  The flash from the past look they went for was the 80's. Sanchez says to the freshman class, "I hope they have fun and be cool. They got this!" 
Samantha Jones (12) met her date Jake Bangle (9) from a close friend and was happy to take him to the dance. They dressed up as many past generations as they could. Jake Bangle says he is enjoying high school so far; it is a lot more work than he is used to but it is great. 
Junior, Logan Borchard and freshman, Makenha Silveria hit it off at the dance. Borchard met her through his friend Lexi Cook, when he told her to "find me a date!"
The dance was a success for many.  Mrs. Curruth hopes to incorporate a small competition for best dressed at the dance next year, so watch out for that!