New Math Teacher Hired
Mrs. Gutierrez begins her career
Mrs. Gutierrez is a new math teacher hired this year. She likes to post arts and crafts on her YouTube Channel during her free time. She also enjoys teaching the high school 9-11 grade students and loves to teach math.
Before she became a teacher here, she was a substitute teacher.
She aspired to become a math teacher because her brother and most of her siblings had a difficult time with learning and understanding math. Her siblings teachers never took the time to help them so she wanted to become a teacher to show that it is okay to make mistakes and to be more patient with students.
When she was asked, "How do you like it at this school so far?" she had replied, "I really enjoy teaching here! The math department is amazing. They're very nice people."
She used to live in Compton for 18 years but then moved to Atwater.
"I hope this school year goes well, but it is my first year." replied Mrs. Gutierrez when asked how she thought this school year would go for her.
Her greatest strengths as a teacher are to make sure that her students feel safe and to respect them and get the same respect back.
"They're really nice and helpful. I know they're still getting used to our school system so I understand if they make mistakes. I enjoy their math class. They try to make it as interesting and clear as possible which really helps me" Estefanie Ureno, grade 11, commented.
She did not think she would be teaching high school students, but she does not mind it. She thinks it will be a good experience for her to have. She hopes to teach here at the high school for a long time and to face all the challenges that come her way.
About the Writer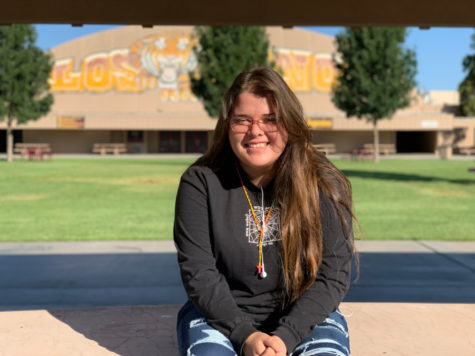 Miah Lira, Staff Reporter
I'm Miah Lira. This is my first year as a journalist. I like to hangout with my friends and just chill because life's too short to be bothered by anyone....