Iran Violates Sanction by Transporting Oil Across the Mediterranean Sea
An oil tanker recently departed from Iran with 600,000 barrels of crude oil. The tanker, known as "Gibraltar" was shipped off the coast of Iran and is on its way to Syria, violating the United States and European Union Sanctions. Gibraltar began traveling through the Mediterranean Sea on August 1, 2019 and is set to arrive in Syria so Iranians can make profit off of the Syrian Civil War.
The Iranian oil tanker had to make a stop at Dubai to refill on fuel. The United States government was enraged by the acts committed by Iran that have violated the sanctions. The British seized the oil tanker but was later released by British authorities. The United States was warned by Iran that if they made any attempt at seizing the Iranian oil tanker, the United States will receive heavy consequences.
The United States is known for policing the world, leading citizens to worry about the possibility of another war with Iran.
The question is, will there be a potential war and if so, will U.S citizens be against it or rooting for the United States? Mr. Pete Costello, a security guard stated, "No, there will not be a war, but if there was enough justification for a war, then the United States will have my support."
Mrs. Arrieta, the school career center staff said, "NO, god forbid another U.S war; there has been enough violence." In regards to the situation with Iran, she said, " Oh, here we go again, we've been in so many wars. Our country men have had enough of war."
The tensions between Iran and the United States are at high stakes. This situation should be taken more serious especially by the U.S citizens that live on the west coast of the nation. Iran will stop at nothing to defend its nations profit and to continue smuggling oil. If the United States seizes the oil tanker, than there will be consequences that will be suffered by the United States. Iran could possibly attack the United States Naval fleet or attack U.S mainland.
About the Contributor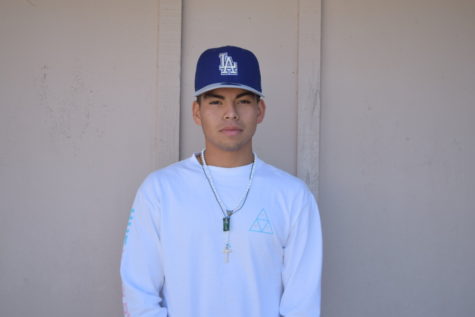 Leonardo Ramos, Staff Reporter
Hey! I'm Leo, a senior. I am 17 years old and looking forward to graduating to get my life started. I will be leaving July 20, 2020 to Camp Pendelton,...