Mrs. Barreta Moore Returns to Teaching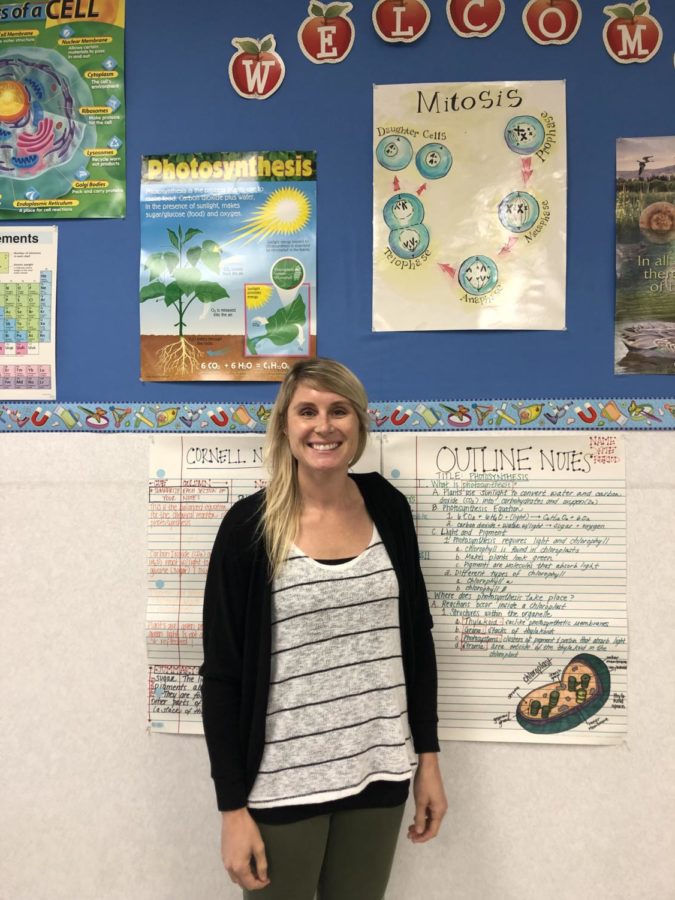 Mrs. Barreta Moore is a 34 year old teacher at Los Banos High School. She mainly teaches freshmen and her major is biology. She used to teach anatomy, and is also educated to teach AP biology. Mrs Moore is married and has a daughter and a son which is why she recently had a break from her position as a teacher the last few years. 
"I took three years off to be home with my son. I taught from 2011 to 2016, then took three years off, and then went back this year full time teaching," Mrs. Moore comments. 
Mrs. Moore says that it feels somewhat strange to be back after these years, because it's difficult to get into old habits. It's hard juggling between work and home, and getting back in the swing of things. Maternity changed her way of understanding the kids more. She says that it's easier to understand their feelings and how and why they deal with situations the way they do, and she also relates more to them now that she is a mom. 
Besides having more sympathy for the kids, she still feels like she is the same teacher as before. However, she feels excited to be back because she missed her passion for teaching while being at home. 
Mrs. Moore says that her favorite subject in school was Zoology, and that is also the main reason why she ended up being a science teacher. All through high school she was set on nursing, and she also went to college to become a nurse. In fact, she has an EMT and EMD degree, but it got too much to work on the side of college. They told her that she would be great with kids, so she ended up going back to get a biology major. 
"The environmental problems our planet faces today is a big issue and we should pay more attention to it," commented Mrs. Moore. She recycles much to do as much as she can, and she has 87 solar panels on her roof as a source of energy. She hopes that makes up at least a little for the fact that she has to drive to school everyday, which she would like to change if it was possible. 
She also had a leading role in the environmental club in high school. Mrs. Moore also liked playing softball and swimming in high school, but today she does cross fit, which also is one of her favorite things to do in her spare time. 
"It helps me to clear my mind, gives me a better attitude, refreshens everything," she says. 
Besides that Mrs. Moore loves spending time with her family. Usually they spend time out in the garden, going to the movies, the beach, or traveling. 
She remembers that when she was in high school, it was important to speak with her teachers if she was struggling. "My tip for current high school students struggling with motivation is to not be afraid to reach out. They are genuinely there to help you, support you, and help you learn. So don't be afraid to go out there and get their attention. Meet them at lunchtime or before school, or even just find a peer in your class that is helpful for you if you're ever struggling. If you present yourself and make a bond with your teacher, they are more likely to help you out than if you make yourself invisible,"  says Mrs. Moore.
About the Writer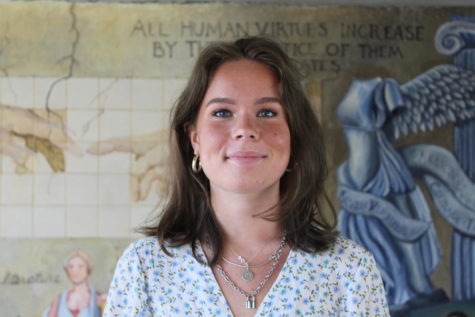 Emma Norin, Staff Reporter
Hi! My name is Emma Norin. I'm an exchange student from Sweden, and this year, I am senior at Los Banos High School. My passion in life is fashion, and...