Welcoming A New Math Teacher, Ms. Mankin
Hang on for a minute...we're trying to find some more stories you might like.
As you may already know the school hired many new teachers  for this school year. Please join me in welcoming one of the many new teachers, Ms. Sarah Mankin. She was hired to work in the math department. 
Ms. Mankin was hired to teach Math Reasoning and Financial Math. Both of her classes are made up of seniors. Ms. Mankin said that so far teaching at Los Banos has been absolutely wonderful. She said teaching here has gone better than she thought and has amazing students in all of her classes.
Ms. Mankin also said that becoming a teacher has always been her dream job. "Ever since sixth grade I knew that teaching is what I wanted to do."
She was a teacher at various schools. She has taught at Turlock High for a year, Turlock Jr High for a year, one year at Wilson Middle School and two years at Chowchilla High. In total she has taught five years. Mankin finally settled in Los Banos because her sister works in the school district and told her about how wonderful our high school is.
Ms. Mankin lives in Chowchilla, where she graduated from the high school. For college, she went to Merced Junior College and then CSU Stanislaus.
As for family life, she has three sons. Ms. Mankin and her sons love visiting their grandparents in the country.  in her spare time she loves games. The game she mainly plays is Super Animal Royale. An interesting fact about Ms. Mankin is that she can say the alphabet backwards. 
Ms. Mankin teaches in room 23 so if you are ever in the area stop by and introduce yourself to her. 

About the Contributor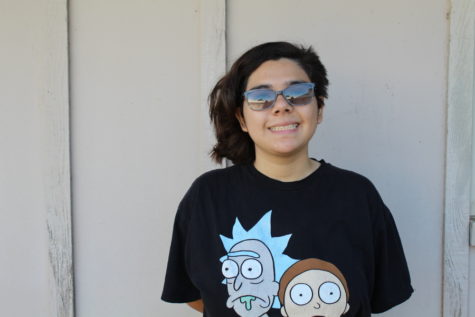 Elena Parraz, Staff Reporter
Hi, I'm Elena. I'm a senior. I like to read and enjoy taking pictures of nature/animals. I'm a shy but nice person. I took journalism because I like writing...