The LBHS ASB Class Shows Their Claws At Lathrop High School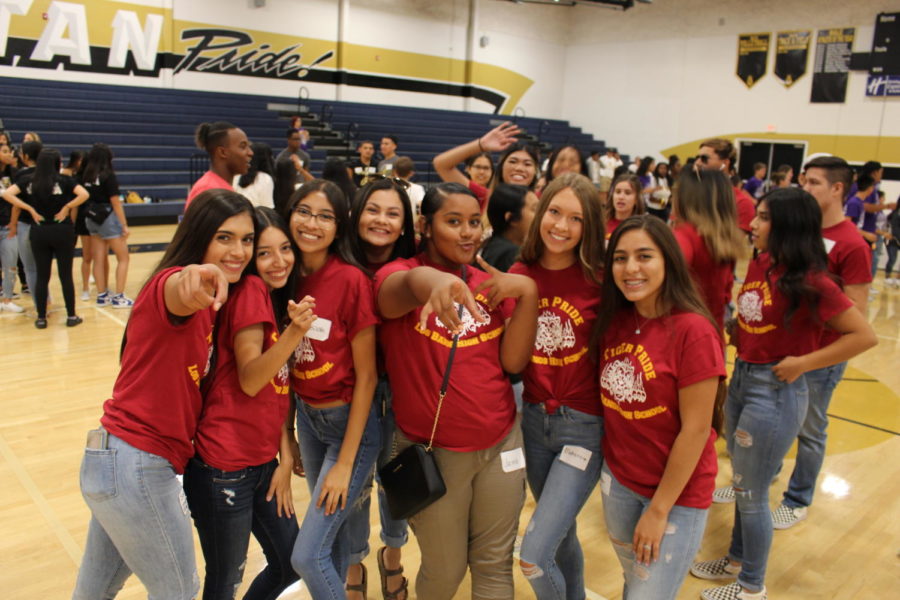 On September 11, 2019, the ASB class took a field trip to Lathrop, CA to participate in the Sportsmanship Convention. This event was to get student leaders off their phones and interact with others, aw well as to have more empathy and improved social skills with each other.
The Los Banos ASB class' departure time was 7:15 am and went off to Lathrop in a charter bus. The ride was a littler more than an hour and it was surprisingly fast. The driver was very nice and she was cautious while driving.
When we arrive they provided us with donuts and other commodities as well. Other schools, Pacheco, Mountain House, Ceres, etc.arrived while we were eating and making name tags. Once they opened the gym doors, we flooded right to the middle where they put everyone to dance.
After some time, everyone was dancing in unison to "Cotton Eye Joe." It was very hectic.
After that Brodie, the main spokesman/athletic director for the event, separated students into three groups based on our shoes. Weird right? He made us introduce each other in our groups but alternating our hands left to right each interaction. He stopped us and asked if we remember their name. I could only remember one person's name.
The teachers from each school came out and introduced themselves then Brodie split us up into more than 20 groups. Each group had at least one person from each school. We learned each other's names and made a group "professional handshake" which was a reoccurring thing throughout the event.
We talked about empathy and how students are losing it as we grow closer to technology. We wrote down our deep fears on cards and read it amongst each other in our groups. They gave us cubes to represent the bridges we create and that adding more cubes to our bridge makes it harder to move freely.
We moved onto trust falls and how we should always help people when they need it and how they should help us in return. They gave us ropes in which we all held and when we all leaned back, we all stilled supported each other.
Lunch slowly but surely came and we were all provided with Subway sandwiches. Surprisingly, Brodie's plan worked and instead of people going on their phones, we all talked. Telling each other what we like to do, what we dislike, after high school plans, personal stories, and many more topics.
After lunch, we all sat on the bleachers and listened to Brodie explain to us how teamwork surpasses anything. "Professional Handshake!!!," yelled Brodie, as everyone dispersed and formed back into their groups. Our group leader grabbed newspaper piles and we all got to work creating the ultimate newspaper outfits. My group won.
Brodie concluded the Sportsmanship Convention with a powerful motivational speech about how people should drop the phone and create connections with people in real life because you never know anyone's story until you ask.
"The sports conference was really fun and interactive. We made new friends and learned how to trust people we just met. We did many activities like trust falls and games involving teamwork. It was great." LBHS ASB student, Alexia Cortez, (12) commented.
We all got back at around 3:15 pm and we were all very tired. It was an amazing experience though, and I'm grateful to have gone on this trip with the ASB class.
About the Contributor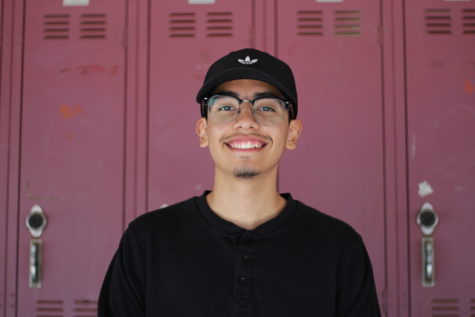 Gabriel Ortiz, Staff Reporter
My name is Gabriel Ortiz. I'm a filmmaker taking journalism for my senior year. I hope to make articles that are interesting and compelling for the readers....