Teenagers Snack Choice Offers Variety
Snacks are an everyday thought, mainly occurring around the time you are doing nothing.
As a teenager our bodies are growing and developing which causes our appetites to change. Majority of teens come home from school starving. According to numerous websites, it is very common for teenagers to binge eat after school with junk food.
A recent poll was taken on Instagram and  17 out of 39 students supported this claim. Some examples the students provided were: pizza rolls, Poptarts, Top Ramen, chips (mostly hot), popcorn, and sugary cereal such as Apple Jacks and Frosted Flakes.
"Typically, I just grab a bag of chips to munch on," said Melyvn Letuligasenoa, (12).
Surprisingly, 22 out of 39 students disagreed with the previous statement. Majority of the contestants said their go-to-snack was all fruit with the most popular choices being apples, bananas, grapes, watermelon, and pineapples. With fruit, some students can take the extra time and make a smoothie also which is a good way to get a fuller and healthier feeling.
"I come home after a long day of school and practice and cut up some fruits and eat those because I'm typically tired and don't want a heavy meal or something that takes a while to make," said Deja  Montez, (12).
Another solution teens do to stop the hunger is go to a fast food after school. Here in Los Banos, the typical places kids eat are Taco Bell, McDonald's, Subway, Panda Express, Starbucks, Wendy's and Burger King. Just because they go to fast foods does not necessarily mean they order something heavy and unhealthy. All the fast foods listed have healthy options. The students who do not go out after school are prone to go out to eat at one during lunch.
It is more common for a student athlete to eat junk food. Why is that? It is simply due to the fact that they burn off more calories so they are required to take in more to have energy. Another reason is it is more convenient to go out and grab a meal at a fast food restaurant. In most cases, athletes after a game are not going to eat a light meal.
So yes after a long day, teenagers munch on some snacks. Some of the food options are healthy and some however are not.
Are your after school snack options healthy or are they not?
About the Writer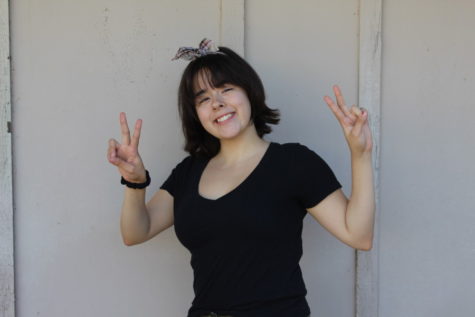 Destiny Gonzalez, Staff Reporter
My name is Destiny Gonzalez, a senior of the class 2020. I'm a student athlete, currently participating in varsity volleyball and varsity basketball. This...